Curtains Cleaning Services in Dallas/Fort Worth
Curtains are among the most commonly used draperies that are used to increase the beauty of our living room. If these are not kept neat and clean, they can make a bad impression on your guests. If you're looking for professional cleaning services for your curtains, we can provide that for you.
Dalworth Clean offers professional drapery cleaning services in Arlington, Dallas & Lake Worth. Give us a call anytime at 817-553-2184 or contact us online to learn more about our services!
Book Now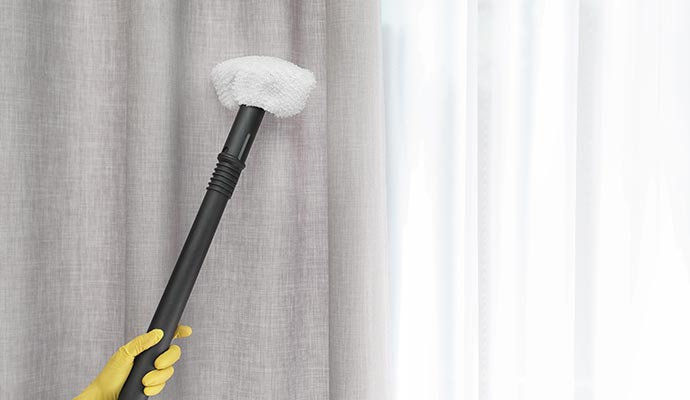 Drapery Cleaning Process by Dalworth Clean
Hot Water Extraction: The cleaning process that we follow for most of the upholsteries is hot water extraction. By providing a thorough rinsing of the fabric, we remove all the dander and soil that has been stuck in your upholsteries. After they are done with their job, the fabric of your couch or sofa will be back to its clean, fresh and comfortable state just as before.
Dry Cleaning: Apart from most of the upholsteries, there are some designer fabrics that require dry cleaning for better cleaning results. In this process, our technician will inspect your rug properly to look for the condition of color fastness and dimensional stability. After they have confirmed the condition thoroughly, the most efficient dry-cleaning service will be provided.
Our Professionals Offer the Best Cleaning Services
The cleaning experts of Dalworth Clean are adept at restoring the former beauty of your draperies like curtains. Our technicians are masters of their equipment and they also have all the necessary training to provide the best cleaning services to your draperies. Whenever in such a need, call our cleaning professionals to restore the original beauty of your curtains.
Dalworth Clean provides upholstery cleaning services in Arlington, Dallas & Lake Worth. Just call us at 817-553-2184 or contact us online for further consultation!