Commercial Wood Flooring Cleaning Service in Dallas-Fort Worth
Because they are simpler to clean and maintain, wooden flooring provides a healthier atmosphere for employees as well as visitors, which is particularly beneficial for those who suffer from allergies or other environmental sensitivities. In addition, unlike the challenges of carpet cleaning, it is quite difficult for moisture to get trapped between the wood flooring. Hardwood floors, despite the many benefits they provide, need to be cleaned often in order to preserve their sheen and dull appearance.
Having said that, here at Dalworth Clean, the industry's leading commercial wood floor cleaner, we provide extensive services for the cleaning of commercial hardwood floors in Irving, Arlington, Keller, Garland, Lewisville, and other cities around the Dallas/Fort Worth area. So make sure to call us today at 817-553-2184 to and get a free estimate.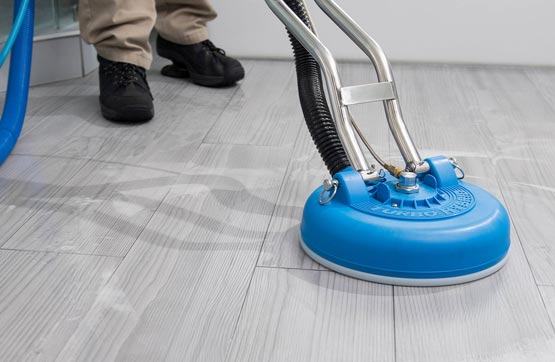 We Provide the Best Commercial Wood Floor Cleaning Service
At Dalworth Clean, we utilize the best professional-grade cleaning equipment and eco-friendly solutions to guarantee the superior durability of your wood floors while eliminating impurities like oil, dust, and filth, among others.
This allows us to ensure that your wood floors will last for a very long time. In addition, after your wood floors have been cleaned, we also wax or polish them to further improve their shine and ensure that they last as long as possible. Therefore, if you entrust the care of your hardwood floors to Dalworth Clean's professionals, you will receive quality endurance of your wood floors in addition to an unrivaled shine and cleanliness.
Choose Dalworth Clean For Commercial Wood Floor Cleaning Service Today!
At Dalworth Clean, we provide unrivaled services for the cleaning of commercial floors at rates that are quite reasonable. Our qualified, certified, and insured technicians are professionals who also provide excellent customer service. Because of the extensive knowledge that we have, we will be able to restore the perfect condition of the wood floors in your business in the shortest amount of time possible. We provide other astonishing services like Laminate Floor Cleaning, Hardwood Floor Polishing in Richardson, Frisco and regions throughout the Dallas/Fort Worth area. So when you need our service, give us a call at 817-553-2184 or click here to make an appointment today!