Understand the Different Types & Appearances of Carpet Stains
Before cleaning your carpets, it is important to understand what types of stains are on your carpet. At this point, appearances will also help you to recognize the cause of the stain. This will make the process of cleaning easier and quicker. That's why it is very necessary to understand the different types and appearances of carpet stains.
Book Now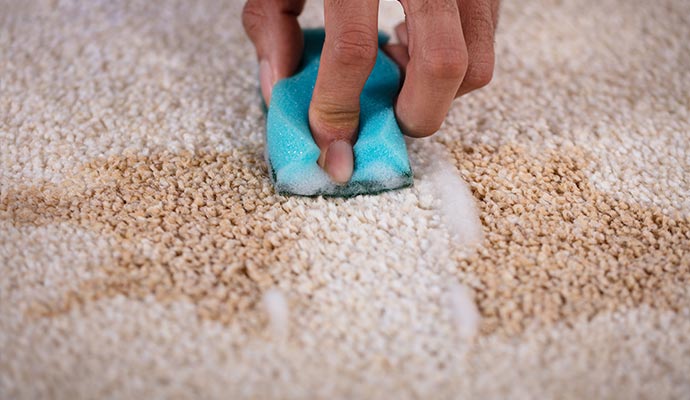 The Most Common Types of Carpet Stains
Water stains: These stains on the carpet are usually the easiest to remove. They consist of soda and alcohol like beer and wine, jelly, fruit, and fruit juices.
Oil-based stains: It is incredibly difficult to get these stains out of the carpet. This is because stains made of fat and oil readily cling to other lipids and oils.
Wax and gum stains: These are far more challenging to remove than oil-based stains because they can embed themselves deeply into the carpet's fibers.
Cigarette stains: Smoking nicotine can leave behind long yellow stains and a strong odor on your carpet. Sadly, eliminating nicotine stains is difficult and requires assistance from a specialist.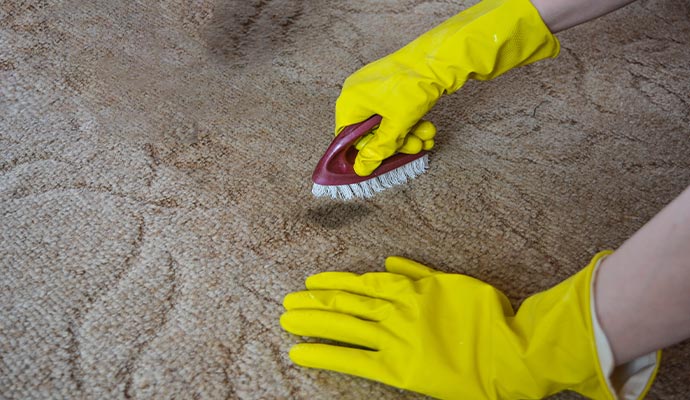 The Appearance of Your Carpet Stains
Texture: From the texture of a stain, you can detect the sort of soil. The four common textures are: soft, waxy, oily, and hard. Waxy stains will often be harder and duller than oil-based stains, which appear bright and clean.
Color: The stain's color may occasionally be able to identify its origin. A "shiny" appearance frequently indicates that a stain or spot is artificial or synthetic. When something appears "dull" it is usually organic. Yellow mustard stains, black soda stains, and white milk stains are examples of frequent stains that are recognizable by color.
Odor: The quickest way to locate the cause of a stain may be to smell it. Fresh spills may still leave behind an odor. If the stain is older, you might try to revive some of the perfume by putting a little water on it to draw out the aroma. To prevent further harm to your carpet, take care not to soak the stain for too long.
Dalworth Clean Best Solution for Carpet Cleaning
If you need carpet cleaning for your home or office, contact Dalworth Clean. We have professional carpet cleaning services so that you can have your clean and shiny carpet back. Call us at 817-553-2184 or contact us online to make an appointment today.