Pet Treatment for Carpets in Dallas-Fort Worth
Pet-related issues in your beautiful carpet like urine stains, odor, allergens, and stains can be frustrating and challenging to deal with for homeowners. Pet urine can leave behind an unpleasant odor and a stubborn stain, while pet allergens can cause respiratory problems for those with allergies or asthma. To address these issues, Dalworth Clean, a family-owned company with over 1,000,000 homes cleaned since 1976, provides professional pet treatment for carpets.
Our specialized carpet cleaning solutions can remove pet stains and odors, as well as eliminate allergens that can cause respiratory problems. Our pet treatment services include deep cleaning carpets, upholstery, and even air ducts, creating a clean and healthy environment for both humans and pets. Using environmentally-friendly cleaning solutions, Dalworth Clean ensures that the cleaning process is safe and effective for everyone in the home. So, without being late, book your appointment now by calling us at 817-553-2184.
Book Now
Our Pet Treatment Services
The residents in Arlington, DeSoto, Garland, Grapevine, and the surrounding areas may experience a range of carpet issues from their favorite pets. Our pet treatment for carpets includes: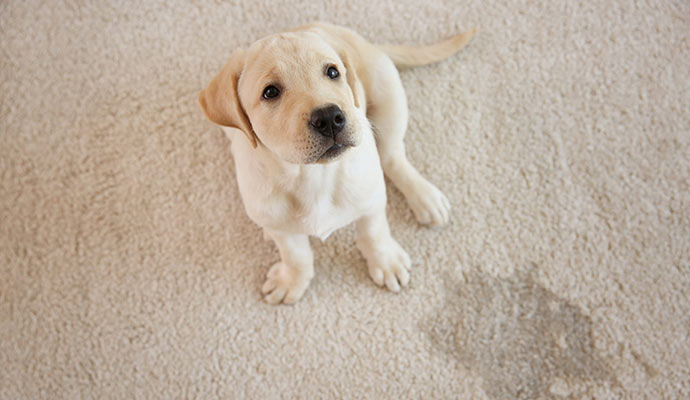 Pet Allergens Treatment: Pet allergens treatment for carpets involves specialized cleaning solutions to remove pet dander, hair, and saliva, which can cause respiratory problems for people with allergies or asthma. Dalworth Clean offers pet allergen treatments for carpets to create a clean and healthy environment.
Pet Stain Removal: You cannot control your pets all the time. Now or then they will leave unpleasant stains on your carpet. Pet stain removal involves the use of specialized cleaning solutions to remove stubborn stains which is not a thing to do yourself. Let our professionals help you out.
Pet Urine and Odor Treatment: Pets are our beloved companions, but sometimes they can leave behind unwanted marks on our carpets. But fear not! With Dalworth Clean's pet urine and odor removal services, your carpets will be free from unpleasant smells.
Book Your Appointment for A Clean & Fresh Carpet
Dalworth Clean is a certified and licensed company and our technicians are IICRC-certified. So, you can be assured of getting the best pet treatments for carpets in Dallas-Fort Worth. We are A+ rated in BBB Accredited Business because of our exceptional service. To schedule an appointment for our pet treatment, give us a call at 817-553-2184 or click here.