Old and Dried Stain Carpet Stain Removal in Dallas-Fort Worth
Looking at an old and dried carpet stain day after day, month after month, is irritating. Not knowing if it can be removed, or if carpet replacement is your only option just adds more stress. Sometimes carpet spills, spots or other mishaps aren't given the immediate attention they need. Once dried, they feel set in stone.
Dalworth Clean is the certified, skilled solution for old and dried carpet stain removal across Dallas-Fort Worth. We have assisted residential and commercial customers in Dallas, Fort Worth, Frisco, Plano, Azle, Burleson, Crowley, Duncanville, and across the Dallas-Fort Worth and North Texas region since 1976.
Our skilled specialists are fully licensed and insured. For decades, we have delivered best results, the highest quality service, and total customer satisfaction. For old and dried carpet stain removal and a host of other carpet cleaning options, call us at 817-553-2184 or contact us online to arrange a consultation with a Dalworth Clean representative.
Book Now
Why Dalworth Clean For Old & Dried Carpet Stains in Arlington?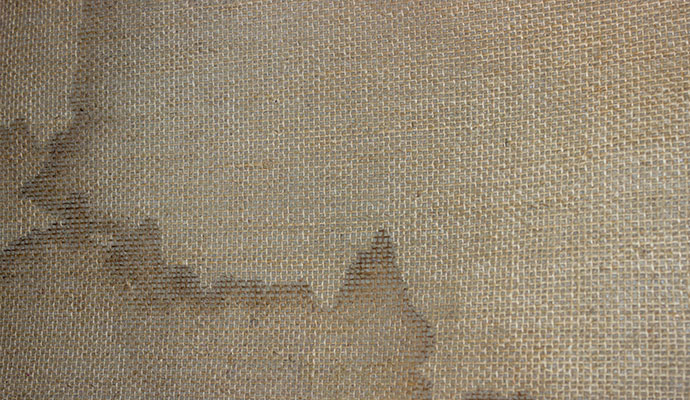 Old and dried stains have had time to penetrate and adhere to carpet fibers, making them difficult to remove. Dalworth Clean has solutions for these stains and the following effects:
Fading: Stains cause original carpet colors to fade over time, making locating and treating these stains more of a challenge.
Deep imbedding: The longer a stain is allowed to remain on your carpet, the more time it has to imbed far into the carpet fibers. Cleaning solutions can have more difficulty breaking down these stains, making them more difficult to remove.
Discoloration: Carpet fiber discoloration can occur if the stain is left untreated for a long time. Returning the carpet back to its natural color could be challenging.
Trust Dalworth Clean For Effective Old & Dried Stain Removal From Carpets in North Texas
Dalworth Clean experts are passionate about carpet care and cleaning, and pleasing our customers. We take pride in delivering the best results possible, including for old and dried carpet stains, bleach spot and stain removal, acid-based stains, spilled drink stains, makeup stains, and more for customers in Frisco, Plano, Richardson, Arlington, Irving, Benbrook, and throughout the Dallas-Fort Worth and North Texas region.
Call us today at 817-553-2184 or contact us online to book an appointment with a Dalworth Clean team member.