Treatment to Remove Pet Allergens from Carpets in DFW
Carpet pet allergens can be a significant problem for homeowners with pets. These allergens are tiny particles of pet dander, urine, and saliva that can embed themselves deep in the fibers of carpets. They can cause respiratory problems, itchy skin, and even asthma attacks for those with allergies or sensitivities. Fortunately, Dalworth Clean offers a carpet pet allergens treatment that can help eliminate these allergens from your carpets and rugs.
Our service uses powerful cleaning solutions and equipment that can reach deep into the fibers of your carpets, removing pet dander and other allergens. As a family-owned business with over 1,000,000 homes cleaned since 1976, we take pride in providing exceptional carpet cleaning services that leave your home fresh, clean, and allergen-free. Call us today at 817-553-2184 to learn more about our pet treatment services in Dallas-Fort Worth.
Book Now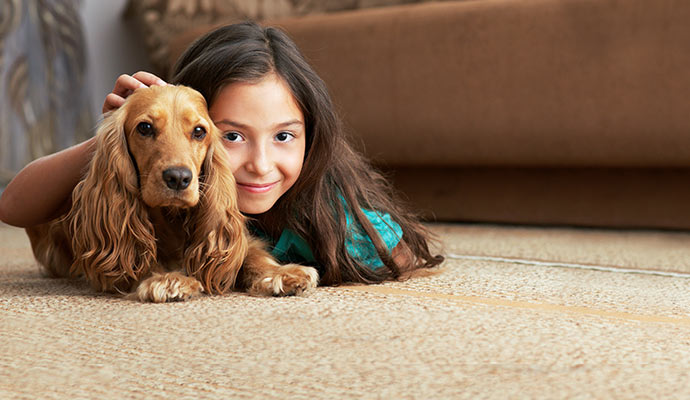 Pet Treatment Services for a Fresh, Clean Home
Pets are a joy to have in your home, but they can leave behind a trail of stains, odors and urine accidents that can be hard to deal with. At Dalworth Clean, our pet treatment services provide a comprehensive solution for eliminating pet-related issues from your carpets. Our expert technicians use state-of-the-art cleaning solutions and equipment to tackle even the toughest pet stains and odors, leaving your home smelling fresh and clean.
Contact Dalworth Clean for The Best Carpet Pet Allergens Treatment
Since the foundation of our company, we strive to exceed the expectation of our customers with our top-notch services. Throughout Arlington, Double Oak, Irving, and nearby communities put their trust in us to get the best solution. We are certified and our technicians have gone through extensive training. So, you can rest assured that your job is in reliable hands. So, why late? Call us at 817-553-2184 or online to schedule your appointment.