Carpet Stain Removal in Dallas-Fort Worth
At Dalworth Clean, our hot water extraction process provides a deep-down carpet cleaning to remove soil, stains and odors. Most spots encountered are easily removed by our steam cleaning and other cleaning methods. Some spots will require special attention. Dalworth Clean technicians are highly trained, skilled experts for carpet stain removal.
For stubborn, unsightly carpet stain removal, our IICRC-certified technicians can solve your problem. Our crews have the equipment, expertise, and experience to get the job done right. That's why we guarantee customer satisfaction.
Rely on Dalworth Clean for the most effective carpet stain removal. Call us today at 817-553-2184 or contact us online to book an appointment with a Dalworth Clean team member. We serve customers in Azle, Burleson, Crowley, Duncanville, and across the Dallas-Fort Worth and North Texas region.
Book Now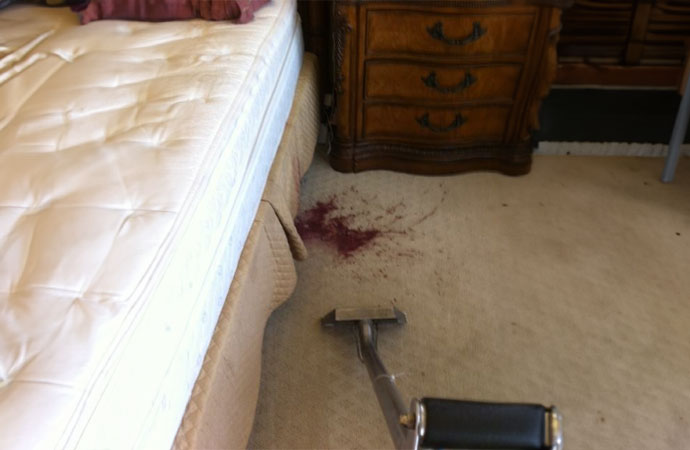 Dalworth Clean Carpet Spot and Stain Removal in Arlington
Spots and problem areas are pre-treated prior to the cleaning process. Spots that are not removed by the cleaning process are re-treated and cleaned again, and in some cases a third time. A spot that remains after the second or third attempt to remove it with the cleaning process is classified as a stain. In these cases, some stains may be removed by using specialized carpet stain removal procedures, such as additional, deeper cleaning time or solutions, or our bonded inserts process (see below).
Sources of Carpet Stains That Need Dalworth Today
Carpet stains most commonly occur when a substance containing dye is spilled, soaking into carpet fibers. Examples include:
Colored drinks
Red soda
Grape juice
Red wine
Mustard
Lipstick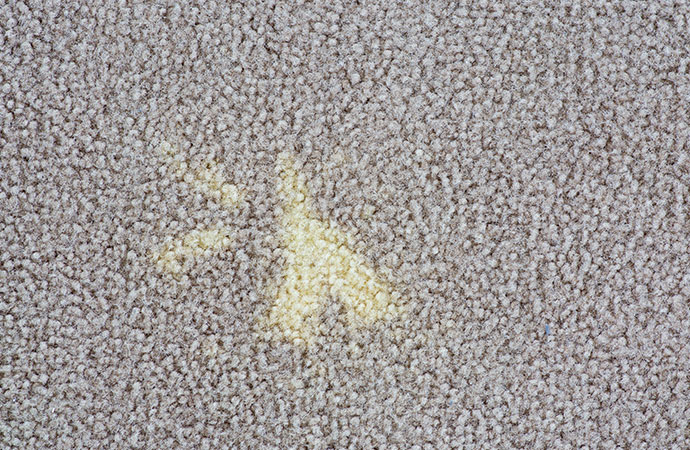 More Sources of Carpet Stains Include:
Acids: Pet or human vomit on carpeting includes high levels of acid that can stain.
Bleach: Chlorine bleach will create permanent stains by removing the dye from the spill area. This is especially true on nylon carpet. Other fibers like polyester or acrylic may not be affected by bleach.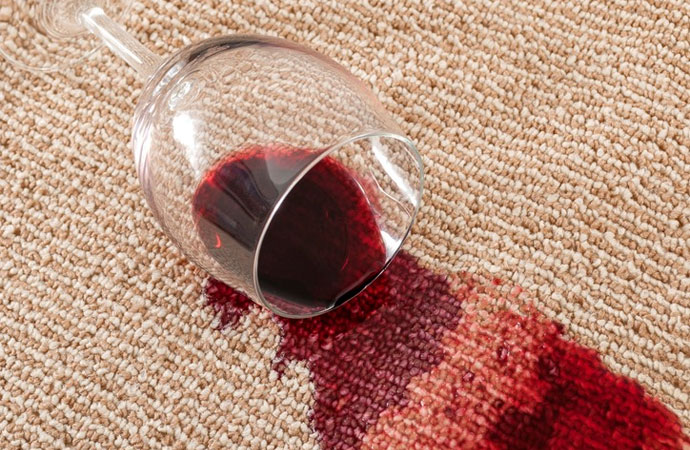 Dalworth Clean Specialized Carpet Stain Removal in Plano & Allen
Dalworth Clean technicians are experts in stain removal. The specific removal procedure for a certain stain is determined by its nature. Know the stain's cause is helpful to your technician in determining the exact cleaning and removal procedures. Some stains may be removed with very little effort, but other stains may require more time. Due to the additional time required to remove these type stains, an extra charge may be incurred.
Although many stains can be removed, some stains may be permanent. If the stain is permanent and cannot be removed, a bonded insert may be the solution for your particular carpet stain.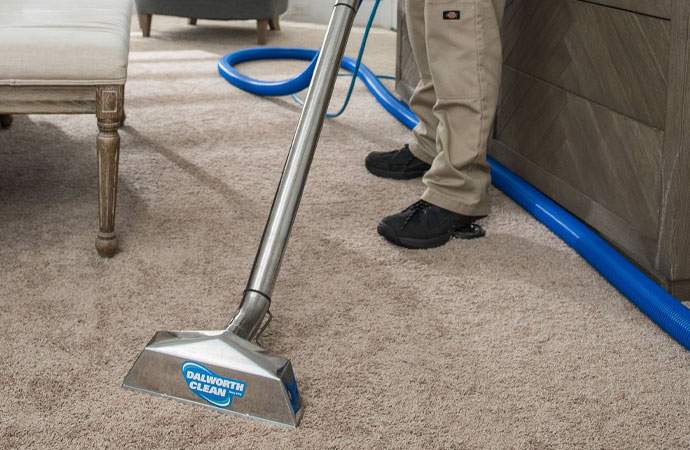 Dalworth Clean Bonded Insert For Permanent Carpet Stains
It may be possible perform carpet stain removal by cutting it out of carpeting. A new piece of the same carpet would be bonded to the same spot. It's possible the bonded insert will blend in perfectly with the existing carpet without visible seams, depending on several factors:
Carpet type: Longer face yarns are easier to blend in.
Unused replacement carpet: It could look newer than the surrounding carpet until traffic and wear blends it over time.
Stain location: The center of the room is more obvious than a corner. If replacement carpet is unavailable, relocating the stained section to a less obvious area is an alternative to consider.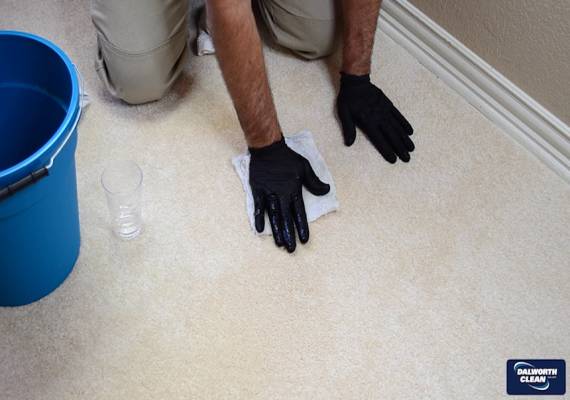 Dalworth Clean For Carpet Pet Stain Removal in Aledo & Weatherford
Pet stains are unpredictable. They can be removed easily with routine cleaning procedures. At times, they come out with somewhat extra effort using specialized stain removal techniques. Unfortunately, pet stains can also be permanent. Prompt attention for a pet accident will help prevent it becoming permanent.
Dalworth Carpet Cleaning Special Across D/FW
Click Here for Offer