Carpet Pet Stain Removal in Dallas-Fort Worth
Are pet stains ruining the look and smell of your carpets? If so, you're not alone. Many homeowners with pets struggle with stubborn stains and lingering odors that traditional cleaning methods just can't seem to remove. But don't worry - at Dalworth Clean, we have a solution.
Our pet treatment service is specifically designed to tackle pet stains on carpets and eliminate the associated odors. Our expert technicians use effective cleaning solutions to remove even the toughest pet stains, leaving your carpets looking and smelling fresh and clean. Call 817-553-2184 and say goodbye to pet stains and hello to beautifully clean carpets with Dalworth Clean's pet treatment service.
Book Now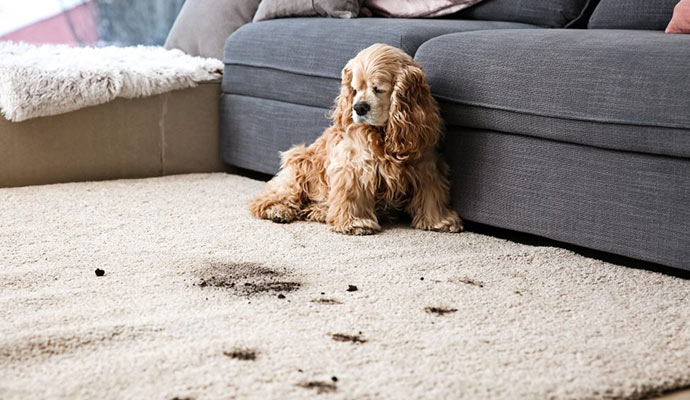 Why Carpet Pet Stain Removal Is Important?
Carpet pet stain removal is important for several reasons. It can be difficult to remove pet stains from the carpet if left untreated. These stains can also emit unpleasant odors that can make your home smell unpleasant.
They can attract bacteria and other microorganisms that can be harmful to your health, particularly if you have young children or pets. Moreover, pet stains can weaken the fibers of your carpet over time, causing it to wear out faster and require replacement sooner.
Regular carpet pet stain removal helps to ensure that your carpets remain clean, hygienic, and in good condition, which can prolong their lifespan and keep your home looking and smelling fresh.
Don't Let Pet Stain Ruin Your Home's Aesthetic
Throughout Benbrook, Everman, McKinney, and nearby cities, we are the name of trust and provide quality services. Pet stains can ruin the aesthetic of your home, making it look unkempt and dirty. Apart from stains, pet odor and urine can also ruin the pleasing environment of your home. We are here to assist you whatever the issue is. We are locally owned and have been serving the Dalls-Fort Worth community since 1976. Our technicians are IICRC-certified and have undergone extensive training. Don't wait further, give us a call at 817-553-2184 and schedule your appointment. To learn more about our superior services, contact us online. Our wide range of carpet cleaning services includes: