Kitchen Floor Cleaning in Dallas/Fort Worth
Even though the kitchen is the center of the house, cleaning it can be challenging. Whatever the material, your kitchen floor will ultimately become dirty. Kitchens are frequently used spaces, therefore they will unavoidably sustain significant wear and tear. Since this is where the cooking is done, spills will also happen here, resulting in frequent filth on the floor.
If you need deep cleaning for your kitchen floor, contact Dalworth Clean. We have provided reliable services to our customers within Dallas, Plano, Fort Worth, and throughout our service area. We have more than 40 years of experience in dealing with kitchen floors & preserving their natural attractiveness. Our team can effectively clean providing them with the highest level of care at unbeatable and affordable prices. To make an appointment with us call 817-553-2184 or CLICK HERE today.
Book Now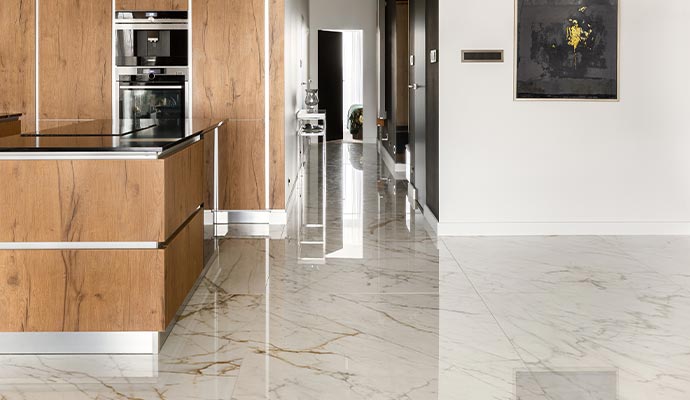 Benefits of Proper Kitchen Floor Care!
Safety: Clean kitchen floors not only look great but also increase anyone's sense of safety. Mud, grime, and dust can cause trips and falls if the floors are not kept clean. Slips and falls can result in injuries to you, and they are particularly dangerous for young children and the elderly.
Fresh & healthier environment: Most of the time mothers spend a lot of time in the kitchen for cooking or other work. For their sake of health, the kitchen floor should be clean and fresh, Otherwise, they might get sick. By keeping the kitchen clean you can ensure a healthier environment for the whole family.
Extends the floor's life span: Homeowners may maintain their kitchen floor with weekly cleaning and maintenance. Floor cleaning helps in removing dirt and other hazardous pollutants from tile or grout as part of that upkeep, which might prevent a significant amount of deterioration over time. The kitchen floor can remain spotless for many years with the help of skilled tile and grout cleaning.
Dalworth Clean for the Best Kitchen Floor Cleaning in Dallas/Fort Worth
When you are looking for the best kitchen floor cleaning service provider in your area, call us today at 817-553-2184 for more information, or click here to make an appointment. We provide free estimates and consultations.