Truck Mounted Carpet Cleaning System in Dallas/Fort Worth
Dalworth uses a "truck mounted cleaning system" to provide most of the professional cleaning services we offer. There are two types of equipment which can be used to provide the hot water extraction process. One is a portable machine and the other is a truck mounted machine.
Book Now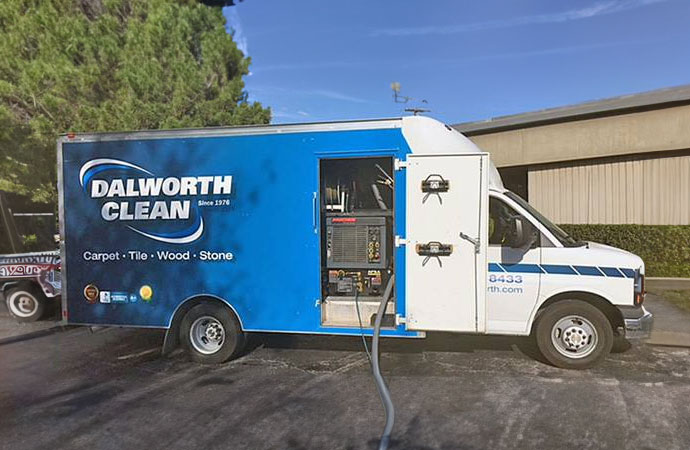 Portable Equipment vs Truck Mounted Cleaning System
A portable machine is an electronically powered piece of equipment that is mounted on wheels. With portable equipment, the main cleaning machine is brought into your home and plugged into an electrical outlet. With a truck mounted system, the main cleaning machine remains inside the truck and is powered by a gasoline engine. Only the cleaning tools and hose enter your home.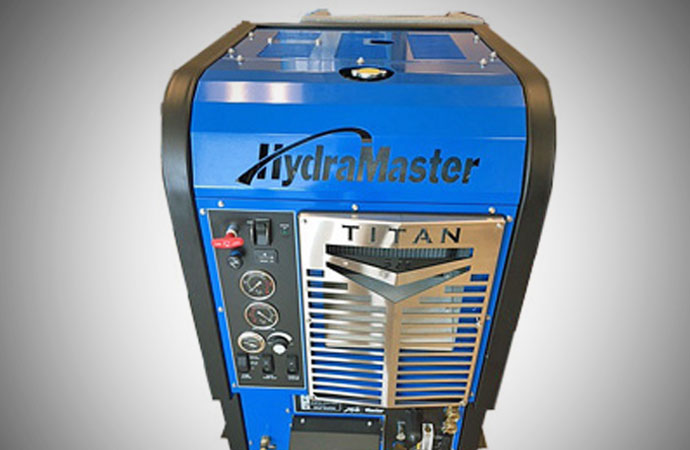 Multiple Cleaning Services
A truck mounted cleaning system can be used for more than just carpet. By simply changing the cleaning tools attached, we can change the type of cleaning service. Other services that utilize the truck mounted cleaning system:
Other Differences
Portable equipment is about one-tenth the cost of truck mounted equipment.
Portable equipment is most commonly used in locations that cannot be accessed by a truck mounted cleaning system, usually due to distances between the cleaning location and the truck.

High-Rise Locations
Apartments
Retail Locations
Each system has its advantages and good results can be achieved by either. Because of their superior cleaning power, the truck mounted cleaning systems are preferred for more heavily soiled conditions. Most well established professional cleaning companies offer both truck mounted and portable equipment.
Call Us at 817-553-2184