Carpet Cleaning for Office Buildings in Dallas - Fort Worth
Many people are in and out of office buildings on a daily basis. Besides employees and staff, other many visitors also come and go, carrying germs in with their shoes which can quickly make your carpet look dirty. Constant foot traffic could make your carpet worn out soon if not cleaned and taken care of properly.
If you are looking for a DFW carpet cleaning service, don't look any further than us at Dalworth Clean. Because the longer you delay, the longer you are hampering your precious carpets.
Keep your carpets clean and germ-free with our superior carpet cleaning service. Call us today at 817-553-2184 and check out our carpet cleaning special offers. Our service areas also include Lewisville, McKinney, Frisco and surrounding areas. Schedule an appointment for carpet cleaning in your DFW office building today.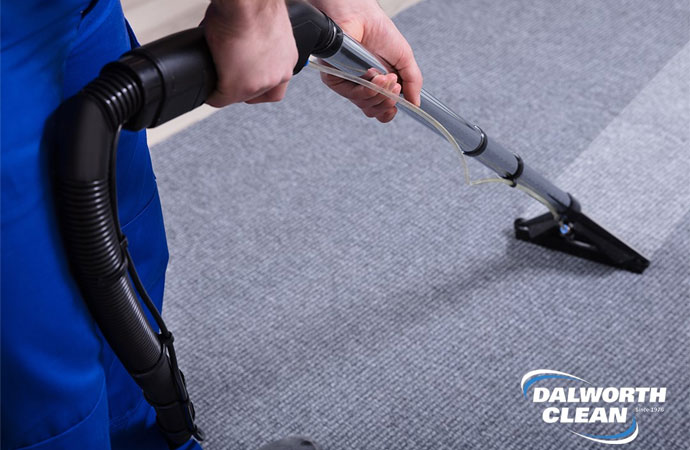 Carpet Cleaning Process for Your DFW Office Buildings
There are some common standard procedures for commercial carpet cleaning. Here is the process we follow through typically-
Steam cleaning
Encapsulation
Bonnet cleaning
Absorbent powder cleaning
Carpet Repair Services by Dalworth Clean
We have solutions for all your carpet-related problems. When you see the carpet of your office building has got coffee stains or got torn or any other issues, don't worry as we have solutions for you. Our carpet repair service includes -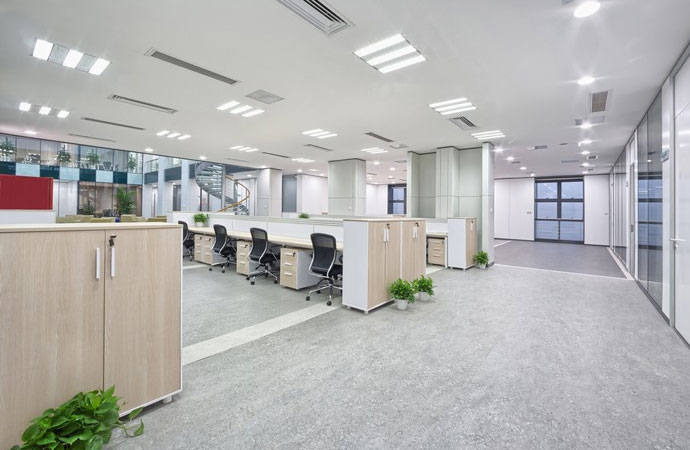 Carpet re-stretching - You might see that your office carpet has become uneven and rolled like beach waves. This means you need carpet re-stretching to make it look like before.
Seam repair - For some reason, like furniture removing or something like that, the carpet may get torn. Don't worry; you don't have to replace the carpet. We will be able to solve the problem.
Stain removal - Carpet stains can be a nightmare to remove. Coffee, ink spills, etc., may ruin your carpet. Our cleaning process includes pre-treatment of all spots and stains before cleaning remove those pesky stains
Carpet patching - An area of your carpet may get cigarette burns or stains, or damage that can't be taken care of. In such situations, what we do is carpet patchwork. We take a piece of the same carpet and remove the damaged part, then attach the new piece.
You may choose from our three service packages which has a premium, standard and economic services. In which the premium and the standard package follow IICRC guidelines a-100.
Contact Dalworth Clean for Your Dallas - Fort Worth Office Buildings Carpet Cleaning
Dalworth Clean is a family-owned carpet cleaning company that's been in business since 1976. Our customers are our main priority, and we guarantee 100% customer satisfaction. Read our reviews if any doubt crosses your mind.
Our company is a 15-time winner of the super service award from Angie's list, and we have also received the Consumer Choice Award for business excellence for 12 years. So when we guarantee our work, we don't only say it; we have been doing it for a long time.
Besides carpet cleaning, we also provide tile and grout cleaning services, wood floor care, and many other services.
Avail of our carpet cleaning services for your office buildings today. Click here to contact us online or call us at 817-553-2184.