Acid-based Stain Removal in Dallas-Fort Worth
Acidic, or acid-based carpet stains can be a challenge to clean or remove. Some examples are fruit juices, wine, or coffee. They can discolor carpets and damage carpet fibers. They require cleaning treatment ASAP.
Dalworth Clean is the certified, skilled solution for acid-based stain removal across Dallas-Fort Worth. We have assisted residential and commercial customers in Dallas, Fort Worth, Frisco, Plano, Azle, Burleson, Crowley, Duncanville, and across the Dallas-Fort Worth and North Texas region since 1976.
Our skilled specialists are fully licensed and insured. For decades, we have delivered best results, the highest quality service, and total customer satisfaction. For acid-based stain removal and a host of other carpet cleaning options, call us at 817-553-2184 or contact us online to arrange a consultation with a Dalworth Clean representative.
Book Now
Common Acid-based Carpet Stains | Call Dalworth Clean
Dalworth Clean is your No. 1 solution for removing acid-based stains from carpeting. We assist customers with the following: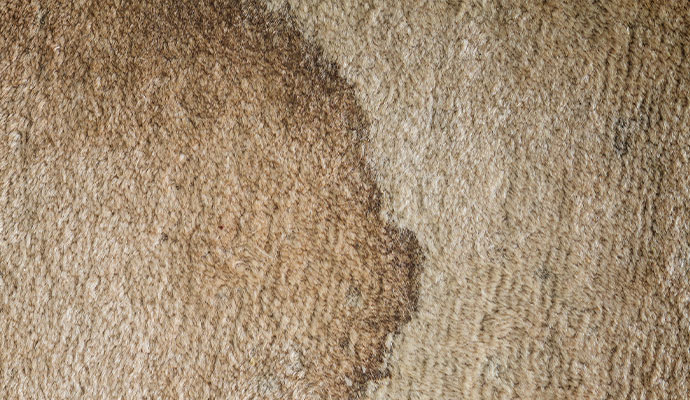 Red wine spills are a common source of acid-based stains that need immediate attention.
Depending on how strong the brew, coffee stains can be either brown or black.
Carbonated drinks, such as soda, can leave behind a sticky residue that is difficult to scrub away.
The acidity of certain cleaning supplies, such as bleach and vinegar, can damage carpets.
Urine from pets, particularly cats, can be acidic and leave stains if not removed immediately.
Trust Dalworth Clean For Effective Acid-based Stain Removal From Carpets in North Texas
Dalworth Clean experts are passionate about carpet care and cleaning, and pleasing our customers. We take pride in delivering the best results possible, including for acid-based stains, bleach spot and stain removal, old and dried stains, colored drink stains, makeup stains, and more for customers in Frisco, Plano, Richardson, Arlington, and throughout the Dallas-Fort Worth and North Texas region.
Call us today at 817-553-2184 or contact us online to book an appointment with a Dalworth Clean team member.