Carpet Mold & Mildew Removal Service in Dallas–Fort Worth
Mold and mildew grow in carpets that have been exposed to moisture, whether via spills, leaks, or high humidity levels. Even low moisture levels, if not addressed promptly, can lead to mold and mildew development, as they spread quickly within the carpet fibers.
Our professionally trained specialists at Dalworth are certified by BBB and can clean mold and mildew off your home carpet. We employ truck mounted cleaning system to provide the greatest results while minimizing drying time and preserving your carpet's wear warranty. Our service areas are Arlington, Bedford, Mansfield, DeSoto, and others. Call 817-553-2184 if you need mold and mildew cleaning for your valuable carpet. Contact us online if you have any queries about carpet cleaning.
Book Now
Understanding the Serious Health Risks of Mold & Mildew Growth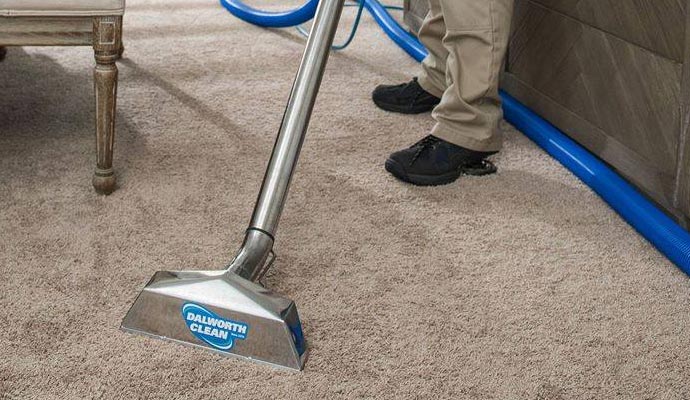 Mold and mildews releases harmful toxins which can weaken immune systems. Some health hazards of living with Mold include:
Respiratory issues: Certain molds create mycotoxins, which when inhaled can cause respiratory illnesses.
Allergic reaction: Mold spores can cause allergic symptoms such as sneezing, coughing, and itching eyes.
Skin irritation: Direct contact with mold and mildew can cause skin irritation, redness, itching, and rashes.
Headaches with sinus congestion: Mold can cause sinus congestion, which can contribute to headaches and migraines. Chronic sinusitis, characterized by long-term inflammation of the sinuses, can arise from repeated exposure.
Rely on Dalworth for Professional Carpet Cleaning | Contact Us
Dalworth takes pride in offering superior carpet cleaning services that go beyond cleaning simply making your carpets look clean. Our professional technicians are dedicated to providing great results, ensuring that your carpets not only appear spotless but also remain hygienic and allergen-free.
We offer a variety of services in addition to our carpet cleaning services to fulfill all of your needs. Our additional services are:
Call us at 817-553-2184 or contact us online to know more about our services. You can see our customer's reviews by clicking here.