Dalworth Fine Area Rug Cleaning Services - Dallas/Fort Worth
Caring for your hand-made area rugs, Oriental rugs, or Persian rugs requires more than weekly vacuuming and spot cleaning. Custom rugs require special care to maintain the color and quality of your investment. Dalworth rug specialists have been professionally trained in our outstanding rug cleaning process – especially when it comes to tricky stains from pet accidents, coffee, juice, ink, and other spills! 
Contact Us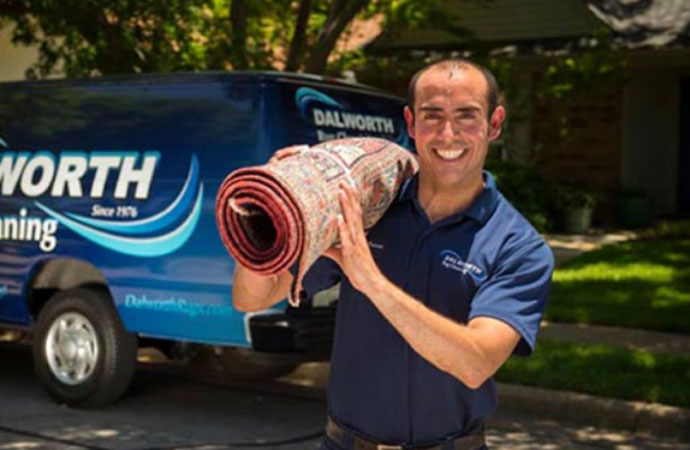 Dalworth Brightens & Restores Your Area Rugs
Dalworth Rug Cleaning's technicians will deliver the professional 10-Step Rug Cleaning Process. Our rug specialists will restore and repair your rugs, bringing back their vibrance. Professional rug cleaning is a must to extend the life of your rug and bring out its natural beauty and bright colors. We offer to pick up and deliver your rug, or you can bring your rug in and take a tour of our facility. We are conveniently located in the Mid-Cities of the Dallas/Fort Worth area.
Area Rug Cleaning & Repair Services
Dalworth's Rug Cleaning Professionals will inspect, clean, repair, and restore your rugs during our 10-Step Rug Cleaning Process. We offer FREE rug inspections and quotes, pickup and delivery, and professional rug cleaning and preservation services in our rug cleaning facility that include
Rug Cleaning/Rug Repairs
Rug Protection/Rug Storage
Edge Serging and Binding
Fringe Replacement/Hole Reweaving
Stain Repellent/Moth Repellent
Pet Stain Removal/Pet Odor Removal
Water and Mildew Solutions
Custom Rug Pads
Rug Appraisals and Evaluations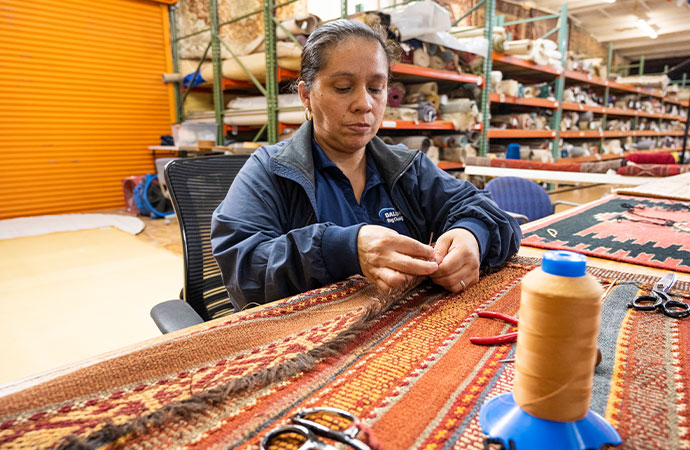 Rug Cleaning Professionals
Our Area Rug Care Specialists are trained in Rug Cleaning, Repair, and Restoration Services for Machine and Handmade Rugs:
Oriental Rug Cleaning/Persian Rug Cleaning
Navajo Rug Cleaning/Sheepskin Rug Cleaning
Silk Rug Cleaning/Wool Rug Cleaning
Leather Shag Rugs/Cowhide Rug Cleaning
Specialty and Heirloom Area Rugs
Sisal Rug Cleaning
Our rug cleaning process removes pet urine odors and stains, smoke, mold spores, and dust mites. Contact Dalworth Clean about our rug and carpet cleaning specials at 817-553-2184. Check out Dalworth's affordable Upholstery Cleaning and Air Duct Cleaning Services!