Stainless Steel Restoration Services in Dallas/Fort Worth
Stainless Steel has become one of the leading materials when it comes to modern appliances, grills, and commercial machinery. Stainless Steel provides an updated appeal with the ease of keeping the look of shine and luster throughout the home. Unfortunately, stainless steel does not keep its luster without maintenance and cleaning. That is where Dalworth Clean enters the picture!
Contact Us

Dalworth Clean's Restoration Process
Prime Scratched & Rusted Areas
Neutralize Base & Prep
Rinse & Wipe Down
Apply Stainless Steel
Seal & Protect
The surface of your stainless steel appliances must be protected from moisture, spills, scratches, and heat. These actions cause rust and corrosion to form on the surface and in the cracks and crevices. Dalworth Clean provides Stainless Steel Restoration for your stainless steel appliances, grills, machinery, file cabinets, and even trash cans.
Contact Dalworth Clean today to find out about our stainless steel restoration services in the Dallas/Fort Worth Area.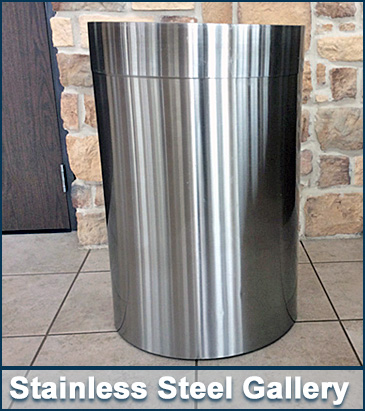 Stainless Steel Stains & Rust
Stainless Steel being stainless is somewhat of a myth, or play on words. The fact is, stains can occur even on the highest-quality of metals. The term 'stainless' simply means it is resistant to stains. Stainless steel has a higher resistance to stains than other architectural metals, however, staining and rusting can still occur. Give Dalworth a call and let us protect your stainless steel appliances from dullness and rust in your North Texas home or office area.
Stainless Steel Restoration
The shine of stainless steel adds luster to your space and restored stainless steel is more much more cost-effective than having to replace what you have already invested in. Dalworth's Stainless Steel Restoration services are an affordable way to clean and maintain your appliances and commercial machinery.
Call Us at 817-553-2184