Cleaning Services for Leather Couches & Sofas in Dallas-Fort Worth
Leather couches & sofas can be challenging because the covering requires a unique cleaning approach to get the best results. When you want the shine and quality of your leather couches and sofas to be kept in a pristine condition, it is wise to turn to a professional for top-notch leather cleaning services for your couch or sofa in Dallas, Fort Worth, Arlington, Plano, Frisco, and other cities within our service areas in the Dallas-Fort Worth Metroplex.
Dalworth Clean provides professional upholstery cleaning services for leather couches & sofas in Azle, Burleson, Crowley, and other DFW cities Call us today at 817-553-2184 or click here to schedule services today at your property in DFW.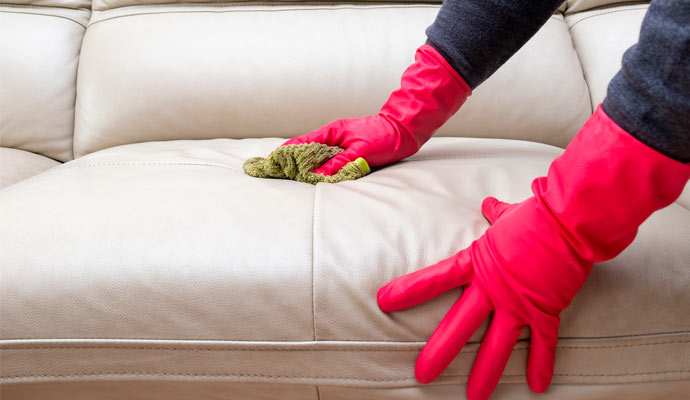 Our Upholstery Cleaning Process by Dalworth Clean in Dallas & Fort Worth
From our experience with upholstery cleaning, we have chosen the hot water extraction method as the right cleaning process for most of our upholstery cleaning. A different cleaning approach is needed on leather, but hot water extraction works well for most upholstered items because it rinses the fabric and dries quickly.
This method leaves your fabric in a clean, fresh, & comfortable condition. However, leather and some designer fabrics are not suitable for water extraction cleaning. In these cases, we prefer using the dry-cleaning method for the best results.
Contact Us Today for Leather Couch & Sofa Cleaning in Dallas, Arlington, & Frisco
For more than 40 years, Dalworth Clean has been assisting homeowners with their needs for upholstery cleaning. Our technicians will inspect the fabric first to check the dimensional stability and color fastness. Whatever the type of fabric that is used, we can handle everything from leather cleaning to the most exotic fabrics for customers within our DFW Metroplex service area. Call us today at 817-553-2184 or click here to schedule cleaning services at your property in Dallas & Fort Worth, Texas.