Valance Curtain Cleaning Services in Dallas/Fort Worth
Valance curtains are hung along window tops to enhance the appearance of other curtains, drapes, or treatments. They conceal window treatment hardware and add a layered, pleated look. They can be a casual rod-and-fabric valance or more detailed box cornice attached to walls. No matter the variety, valances can become dirty over time and require professional cleaning.
For stained or worn valances needing new life, turn to Dalworth Clean across Dallas-Fort Worth and North Texas. Our professional, reliable valance cleaning has been proven effective decade after decade. We'll deliver the best results, service, and total customer satisfaction.
We have served customers for more than 40 years in Dallas, Arlington, Fort Worth, Celina, Anna, Allen, Burleson, Lake Worth, and throughout Dallas-Fort Worth and North Texas. Call us at 817-553-2184 or contact us online to arrange a consultation with a Dalworth Clean representative.
Book Now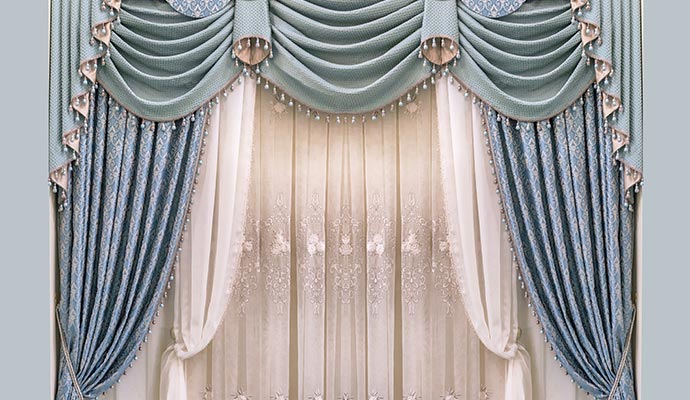 Why Dalworth For Valance Cleaning?
Our professional valance cleaning is convenient and effective when you turn to Dalworth Clean for your window treatment cleaning needs. Try us for these advantages:
Save time, energy: D-I-Y cleaning of curtains and valances can be tedious, involve ladders, reaching high, and a lot of straining. We'll save you the hassle with our professional valance cleaning to save you time and energy while providing the best cleaning results.
Dust-free valances: Our valance curtain cleaning technicians ensure your curtains will be dust-free and clean to greet guests with a clean, fresh environment.
Advanced cleaning: We use advanced equipment, methods, and expertise when cleaning your valances and curtains. We'll ensure there's no damage to your valances, and that after cleaning they'll be properly mounted again to your complete satisfaction.