Leather Furniture Cleaning in Dallas-Fort Worth
Stylish, durable leather furniture gives any home or business a timeless look and undeniable comfort. Leather furniture can take a beating and inevitably gathers dirt, loses its natural oils and luster, and begins to look worn. The right cleaning and care can restore that polished, smooth appearance.
For stained or worn leather furniture that deserves new life, turn to Dalworth Clean across Dallas-Fort Worth and North Texas. Our professional, reliable leather furniture cleaning has been proven effective decade after decade. We'll deliver the best results, service, and total customer satisfaction.
We have served customers for more than 40 years in Dallas, Fort Worth, Celina, Anna, Allen, Burleson, and throughout Dallas-Fort Worth and North Texas. Call us at 817-553-2184 or contact us online to arrange a consultation with a Dalworth Clean representative.
Book Now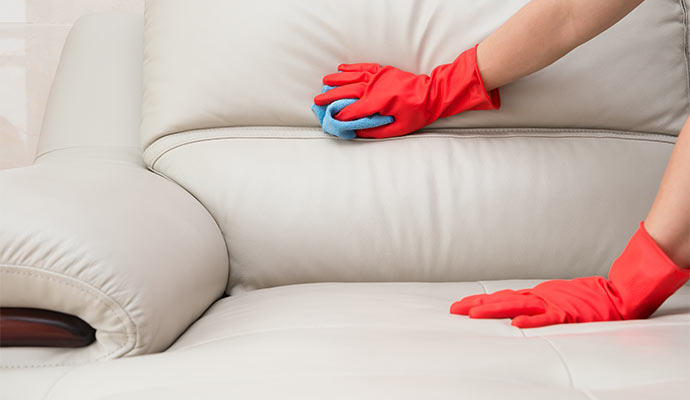 Why Dalworth For Leather Furniture Cleaning in Plano & Arlington, TX?
Cleaning and maintaining your leather furniture keeps it looking its best and lasting as long as possible. Dalworth Clean is your No. 1 solution for professional leather furniture cleaning that provides the following:
Lasting color: Leather is incredibly strong and flexible. It can be prone, though, to discoloration, spots or stains. Preserve your furniture's natural color with our leather furniture cleaning. It'll look great for years.
Extend leather furniture life: We'll remove accumulated oil and grime that can harm leather permanently. Our cleaning helps prevent fading and cracks, as well as keeping it durable while looking its best.
Prevent contaminants: Keeping leather furniture in its cleanest condition keeps it from growing things you don't want. Dirty leather can develop mildewy or even moldy stains, grimy spots, cloudy buildup that makes color seem faded, and more. Leather furniture needs protection treatments that our cleaning and maintenance can also provide.