Loose Pillows Cleaning Service in Dallas-Fort Worth
At Dalworth Clean, we understand that loose pillows can quickly become dirty and unhygienic, especially if they are frequently used. That's why we offer professional loose pillow cleaning services to help keep your home clean and healthy.
Our team of trained professionals uses the latest equipment and techniques to remove dirt, dust, and allergens from your pillows. We also take great care to ensure that the cleaning process is gentle enough to avoid damaging the fabric or filling of your pillows.
Our cleaning services are safe and effective for all types of pillows, including feathers, synthetic, and more. To get our professionals at your service, call 817-553-2184 or contact us online.
Book Now
Our Superior Upholstery Cleaning Services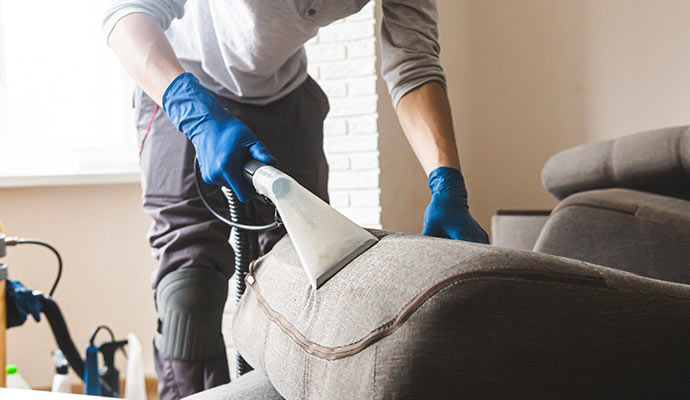 From outdated and worn-out pieces to fresh and stylish furniture, our team at Dalworth Clean has got you covered. With over four decades of experience in the industry, we are the go-to experts for all your upholstery needs. Throughout Irving, Italy, Justin, Keller, and surrounding Dallas-Fort Worth cities have put their trust in us and we are strengthening this for years with our top-notch upholstery cleaning services.
Our effective upholstery cleaning services include:
Choose Dalworth Clean for The Best Cleaning Services in DFW
As a family-owned business since 1976, we are committed to providing our customers with the highest level of customer service and satisfaction. With over 45 years of experience in the industry, we have become the go-to experts for carpet cleaning, tile and grout cleaning, and more.
Our team of certified professionals uses state-of-the-art equipment and techniques to ensure that every job is done to perfection. So you can count on us for loose pillows and other upholstery cleaning services. For further information or to schedule an appointment, call us at 817-553-2184 or click here.