Sectional Sofa Cleaning Services in Dallas & Fort Worth, TX
Sectionals are sofas with separate parts that are built to be moved around and grouped in different settings. This unique quality makes it more complicated to provide sectional sofa cleaning services than to clean a traditional sofa. That is why it is better to have the experts from Dalworth Clean handle all of your sectional sofa cleaning needs in our Dallas-Fort Worth service area.
Since 1976, our IICRC-certified cleaning technicians have set the highest industry standard for all types of cleaning services in Plano, Fort Worth, Arlington, and other cities that we serve. That includes cleaning sectional sofas. To learn more, dial 817-553-2184 or click here to schedule our services at your property today.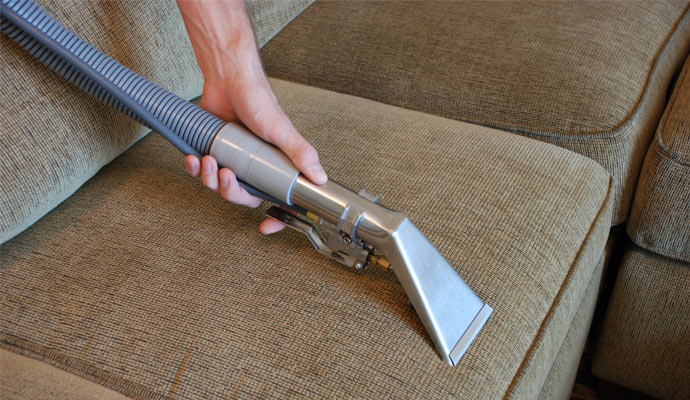 Why Is It Important to Keep Your Sectionals Clean at Your Property?
Maintaining appearance: Sectionals have an attractive look that is unique. Keeping them clean allows for multiple grouping options at a moment's notice. Cleaning them on a regular basis assures maximum flexibility in room decoration.
Dirt cleaning & odor removal: Spills and stains occur on any sectional piece. To make sure your sectional pieces continue to match perfectly, as well as continue to repel unwanted odors, our crews offer proprietary equipment & decades of expertise.
Improves air quality: Keeping your sectional upholsteries clean is important because it kills bacteria and contaminants that can circulate throughout your property via your HVAC system.
Get Your Sectionals Cleaned by Our Experts in Dallas, Fort Worth, and Arlington
The professionals of Dalworth Clean have been assisting the homeowners and business owners of Dallas & Fort Worth for more than 45 years now. As an elite-caliber upholstery cleaning company, our crews can clean your sectionals with unmatched efficiency at your property in Fort Worth, Plano, Arlington, & other cities we serve throughout our DFW service areas. Call us now at 817-553-2184 or click here to reach us online and learn more about our services!