Laminate Floor Cleaning in Dallas, Fort Worth, Arlington, and Frisco
A laminate floor is durable and adds classic beauty to your house. Though it is easy to clean the laminate floor through mopping and sweeping, it is very tough to ensure its endurance in the long run. You need expert help to lengthen the lifespan of the laminate floor at your home or office.
There is a right and a wrong way to clean your laminated floor. Fortunately, Dallworth Clean provides stellar laminate floor cleaning service for residential and commercial customers in Frisco, Plano, Richardson, Garland, and other cities throughout our DFW service area. We also offer wood floor renewal services and have 24/7/365 emergency teams ready to roll at a moment's notice. When you need our help in Arlington, Irving, Benbrook, or Garland, give us a call at 817-553-2184 or click here to make a reservation today!
Book Now
What Can You Expect from Dalworth's Laminate Floor Cleaning Services?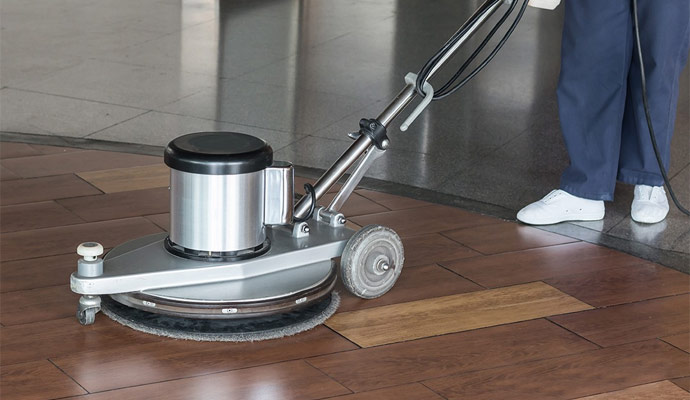 You cannot clean your laminated floor the same way you clean tile or hardwood. The advantages you can expect if you choose us are:
After an on-time arrival, our expert crews will try to polish your laminate floor quickly to save your valuable time.
We can customize the cleaning of your laminate floor according to need. Just show us where you need it most.
Acrylic wax builds up on laminate floors treated with over-the-counter wood care products. It must be removed.
Our revitalization process strips the old wax and helps your laminated floor look new again.