Wood Floor Renewal Services in Dallas/Fort Worth
The most common mistake made by most homeowners, when taking care of their wood flooring, is the everyday use of a variety of cleaning products containing acrylic wax. If the label says "Shine" it probably contains acrylic wax.
Book Now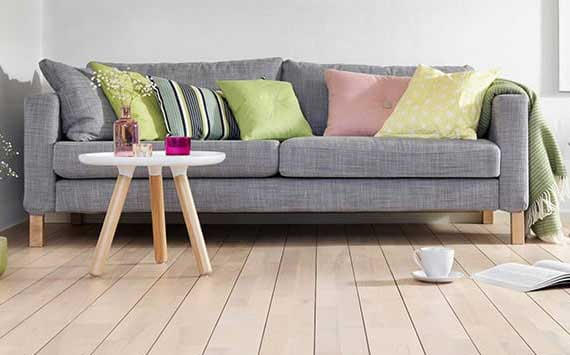 Wax Buildup on Wood Floors
Regular use of these products will result in:
The formation of an acrylic wax layer that covers the original floor finish.
The added layer of acrylic wax scratches the wood easily.
It can result in a hazy, or in some cases, an overly shiny finish.
In extreme cases, the acrylic wax can begin to flake.
Flaking can damage the original finish over a period of time.
Acrylic wax is not easily removed and will require professional service.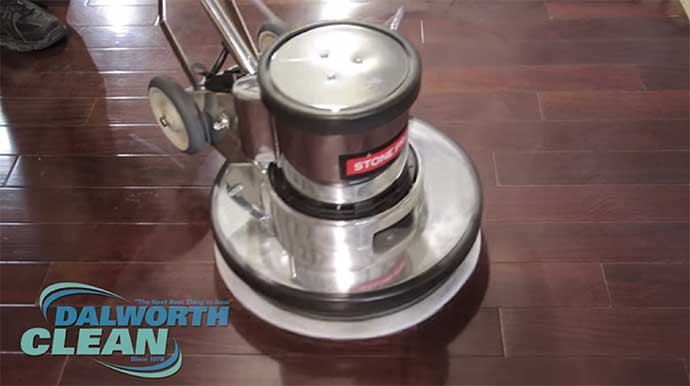 Dalworth Clean Wood Floor Revitalization
Dalworth can remove the acrylic wax build up on your wood flooring with our Revitalization Process. Designed by a major manufacturer of wood floor finishes, the process gently removes the layers of wax build up and deep cleans your wood floors. See our video above about for more information on Dalworth Clean's wood floor revitalization process.
Revitalization Service Includes:
| | | |
| --- | --- | --- |
| Services | Clean | Renewal |
| Sweep Floor for Dust Removal | | |
| Move Furniture | | |
| Use Specialized Equipment to Remove Wax Buildup |   | |
| Apply a Thin Layer of Polyurethane (optional) | Optional | Optional |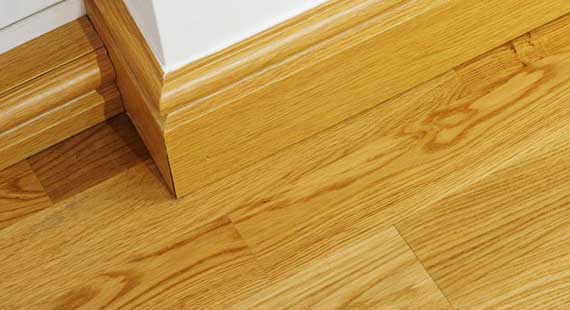 Revitalization Process Includes:
Sweep Floor - for removal of dust and debris.
Move Furniture - to ensure cleaning of all wood flooring.
Apply Specialized Stripping Agents - to dissolve and loosen wax.
Extract Liquified Wax from Floor - using our truck mounted cleaning system.
Apply Thin Coat of Polyurethane to Floor - if needed for high wear areas.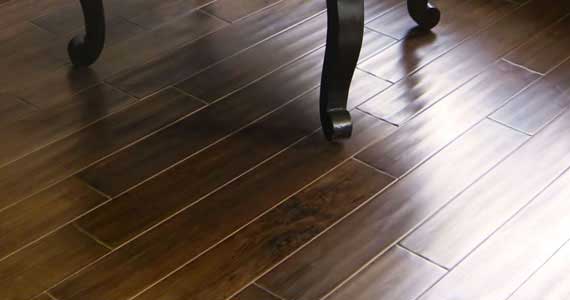 Benefits of Wood Floor Revitalization
Removes Unsightly Build Up of Acrylic Wax
Deep Cleans Wood Flooring
Eliminates Appearance of Surface Scratches
Reveals Floor's Original Finish
Far Less Costly - than either replacement or sand and refinish