Carpet Shampoo Cleaning in Dallas-Fort-Worth
Carpet shampoo cleaning provides a highly professional and effective deep cleaning for carpets. Specialized carpet shampoo solution is applied to break down and lift embedded dirt, stains, and grime from carpet fibers. It's popular for cleaning heavily soiled carpets and removing tough stains. It revitalizes carpet appearance and freshness, improves indoor air quality, and removes allergens or pollutants trapped in carpets.
Since 1976, Dalworth Clean has been providing exceptional carpet shampoo cleaning for customers in Fort Worth, Grapevine, Arlington, Frisco, Garland, and more cities across Dallas-Fort Worth and North Texas. Our specialized carpet cleaning methods make us unique, with highly skilled cleaners who are ready to assess your carpet cleaning needs. Call us today at 817-553-2184 or contact us online to consult with a Dalworth carpet shampoo cleaning expert.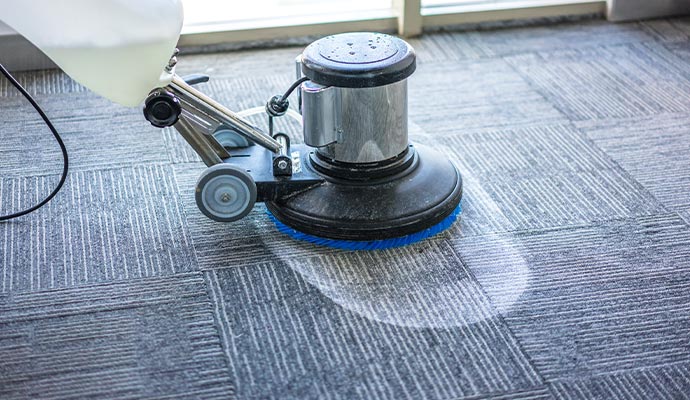 Why Us For Carpet Shampooing in Aledo?
Turn to the Dalworth Clean experts for carpet shampoo cleaning that has given customers proven, best results for decades, including:
Deep cleaning: We remove embedded dirt, stains, and allergens, surpassing regular vacuuming.
Stain and odor removal: We break down tough stains and odors, leaving carpets fresh and clean-smelling.
Revitalized appearance: We restore vibrancy and a refreshed look, making old and worn carpets appear almost like new.
Better indoor air quality: We remove dust, allergens, and pollutants trapped in carpets, better for allergies or respiratory issues.
Longer carpet life: We prevent dirt and debris buildup, preserve carpet fibers and increase longevity.
Safe and sustainable: Our carpet shampoo solutions are non-toxic, biodegradable, and sustainable.
Let Dalworth Shampoo Your Carpets to Perfection in Arlington & Plano
Dalworth Clean is the proven, trusted provider of high-quality carpet shampoo cleaning. With decades of excellence, we deliver professional and thorough results, leaving your carpets revitalized and pristine. Besides shampoo carpet cleaning, we also specialize in hot water extraction cleaning, dry cleaning, steam cleaning, and more. Call us today at 817-553-2184 or contact us online to book an appointment with a Dalworth carpet shampoo specialist.