Steam Carpet Cleaning Method Dallas/Fort Worth
Dalworth Clean uses the hot water extraction process, or "steam cleaning" to clean carpet, and many other surfaces. Steam cleaning provides a deep-down rinsing of the carpet fiber by removing soil, spots, odors, and allergens. Most major carpet manufacturers require steam cleaning in their new carpet warranties as a condition to keep the wear warranty valid.
Book Now
How the Cleaning Process Works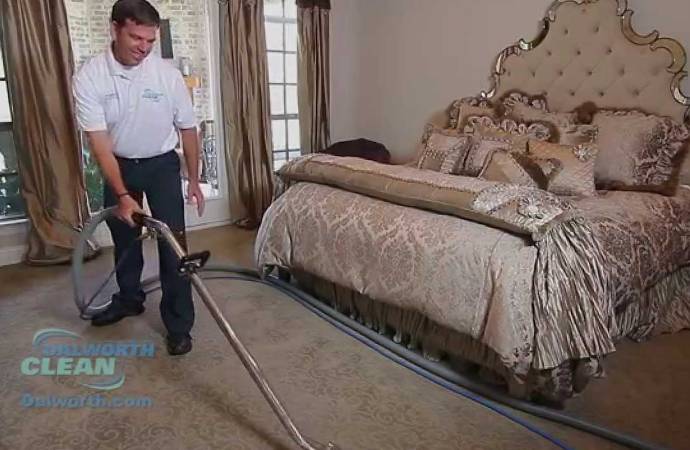 Spots and Heavy Traffic Areas are first pre-treated with cleaning agents which loosen the soil from the carpet fiber so that it can be quickly rinsed out by the extraction step.
Fresh Water is heated up by the truck mounted cleaning system, then pumped through a high-pressure hose connecting the truck mounted cleaning system to the cleaning wand.
Hot Water is released into the carpet by the cleaning wand.
The Hot Water suspends the soil and cleaning agents and quickly pulls back into the wand through a vacuum slot on the bottom of the wand.
The Vacuum transports the water through the vacuum hose back to the service truck where it is deposited into a waste tank.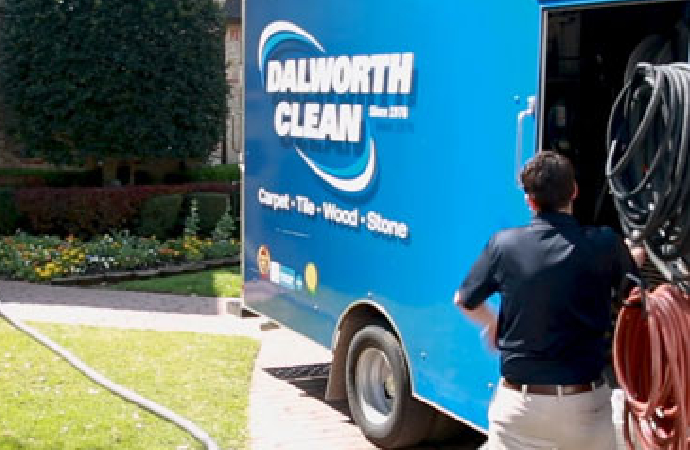 Truck Mounted Cleaning System
Dalworth uses a modern truck mounted cleaning system. The main cleaning machine remains in the service truck. The cleaning wand and hose are the only equipment that enters your home. It's powerful, quiet and by far the most effective cleaning system for carpets available today.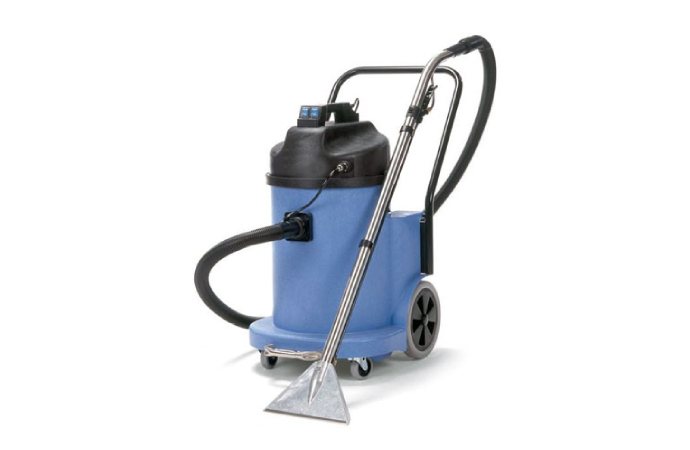 Portable Cleaning System
If the area to be cleaned is located too far from the nearest available parking, it may not be possible to use the truck mounted cleaning system. Common Examples Include:
High Rise Residential Spaces
Apartments
Mall Retail Spaces
*In these conditions, Dalworth uses portable cleaning equipment. This type of equipment can be removed from the truck and transported to the area being cleaned.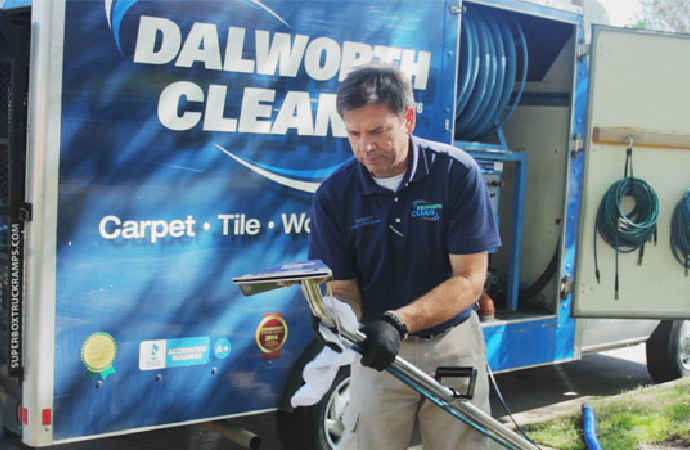 Restoration Cleaning
Dalworth offers an optional "Restoration Cleaning" process for extremely soiled carpet. It includes an additional step using a rotary floor machine which is used to break up heavy soiling and better prepare the carpet for the final steam extraction step.
Even heavily soiled carpets can often be returned to "like-new" condition.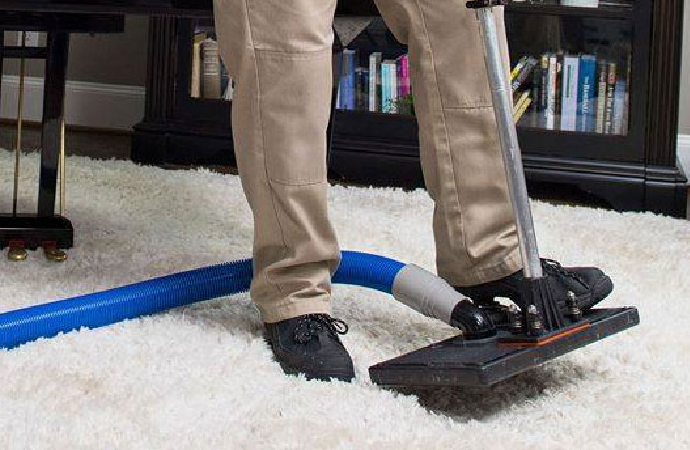 Improve Indoor Air Quality by Steam Cleaning
With our truck mounted cleaning system, soil, allergens and other contaminants, are effectively removed from your carpet and deposited into a waste tank in our truck. Studies have shown that properly cleaned carpet contributes to improved indoor air quality.
Call Us at 817-553-2184
Carpet Cleaning Specials
Click Here for the Offer