Move-In & Move-Out Cleaning in Dallas/Fort Worth
Whether you are planning to move in or move out, it can be a lot of work. If you are planning to move out then it is much wise to invest in a good and fresh carpet clean so that it helps to sell your home faster or get your full deposit back in case you were renting. On the other hand, if you are planning to move in then having a good carpet cleaning is mandatory because you never know what actually happened to the carpet by the previous owner.
For both cases, Dalworth Clean has the perfect carpet cleaning solution for the residents and homeowners living in Irving, Frisco, and other cities throughout the Dallas/Fort Worth area. Our carpet experts examine your carpet carefully and apply the best cleaning treatment methods using the latest tools and equipment. So, call us at 817-553-2184 to get a free estimate.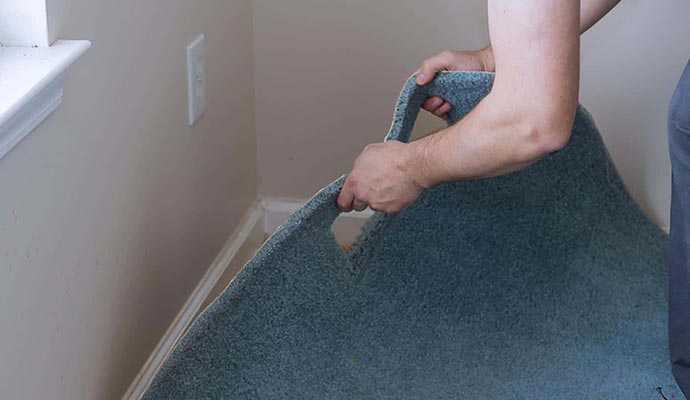 Our Advanced Carpet Cleaning and Repair Services
Our skilled crew will clean your carpet following industry standards. We adhere to a set of strict procedures to ensure that the quality of our services is not compromised. Here are some of the added services you will get for carpet cleaning-
Carpet Odor Removal: Removing the carpet odor is not an easy task. But with our effective hot water extraction(/carpet-cleaning/carpet-cleaning-methods) process, we effectively clean the carpet removing any trace of unwanted odor.
Carpet Stain Removal: Some stains can be removed using basic detergent but some need special attention because they are more stubborn to remove. But our team of experts can remove such stubborn stains using advanced deep cleaning methods.
Carpet Repair: Your carpet is exposed to possible foot traffic, pets, and stains. This leads to eventually tearing and reduces the quality. Stains, wrinkles, and splitting seams aren't always a sign that a carpet has to be replaced. Keep your carpet looking its best with the help of Dalworth Clean's professional carpet repair services.