Carpet Dyeing Services in Dallas, Fort Worth, Arlington, and Plano
Has your carpet faded recently? Are you thinking about replacing your carpet or changing the color? If so, then carpet dyeing is your perfect solution. Your carpet will look fresh and new without overspending when you schedule carpet dyeing services from the carpet experts at Dalworth Clean.
Carpet dyeing will restore the bright color and vibrant finish to your indoor floor covering at a fraction of the cost of carpet replacement. In addition to carpet dyeing services, our crews also provide carpet repair, carpet odor removal, carpet stain removal, and other services for our residential & commercial customers throughout the DFW Metroplex. You may also opt for our spot & spill warranty to get even more protection for your carpet.
When you are ready to change the look of your carpet with our carpet dyeing service, reach out to Dalworth Clean. Call us today at 817-553-2184 to learn more or click here to make a reservation today!
What Can Carpet Dyeing from Dalworth Clean Do for You?
There are many things you can change through our carpet dyeing service. The list includes: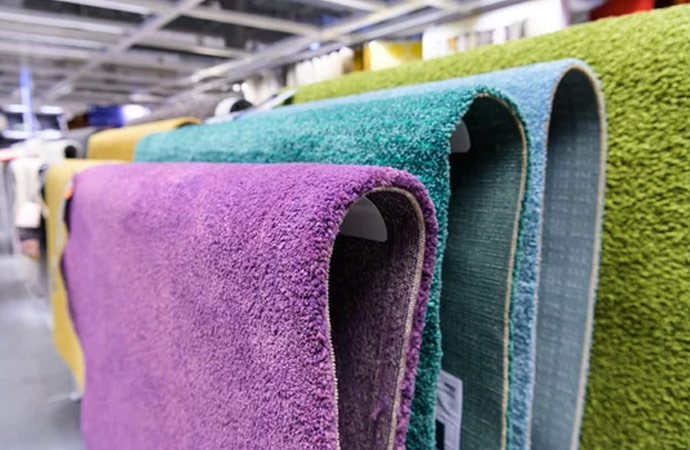 If your carpet has faded, we can restore the original color.
Has your carpet been damaged by the sun? We can fix spot discolorations by dyeing your carpet.
If you have recently remodeled, carpet dyeing will match the new decor without replacing the carpet.
Carpet dyeing can remove unwanted carpet bleaching stains.
If you have a stubborn stain, carpet dyeing can cover it permanently.
Rely on Us for Your Carpet Dyeing Needs in Dallas, Fort Worth, & Grapevine
At Dalworth Clean, we are a devoted cleaning company with an expert team that serves homeowners and business owners in Forth Worth, Dallas, Lewisville and many other cities throughout our DFW Metroplex service area. We are an award-winning company, and we have been doing carpet-related services since 1976. When you need our help, call us at 817-553-2184 or click here to make an appointment today!