Dryer Vent Cleaning Services in Dallas-Fort Worth
Dryer vent cleaning is an essential maintenance task that involves removing built-up lint and debris from the dryer vent system. Over time, lint can accumulate in the vent, causing restricted airflow and potential fire hazards. Regular dryer vent cleaning not only improves the efficiency and performance of the dryer but also reduces the risk of fires and extends the lifespan of the appliance. It is a simple yet crucial step in maintaining a safe and efficient home environment.
Since 1976, Dalworth Clean has been providing the best dryer vent cleaning services in Dallas, Fort Worth, Arlington, Grapevine, Garland, and other cities nearby. If you need dryer vent cleaning or want your dryer vent to be inspected by someone professional, contact none other than Dalworth Clean. We are always ready to assist you. So, simply dial 817-553-2184 to learn more about our cleaning services or to fix a schedule now.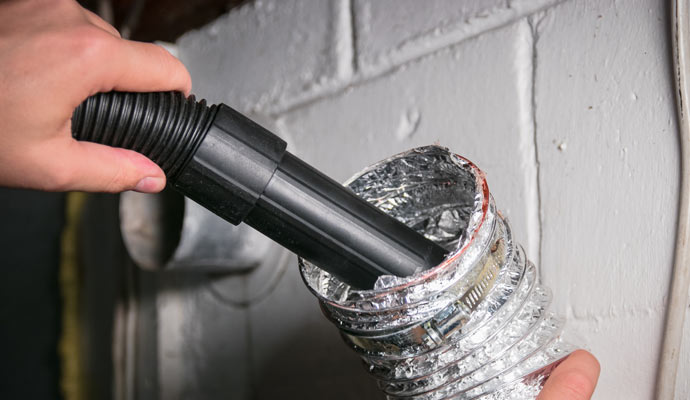 Benefits of Dryer Vent Cleaning Services by Dalworth Clean
At Dalworth Clean, our highly skilled and experienced technicians use advanced equipment to provide you with quality cleaning service within the shortest possible time.
First, we remove the vent to clean out any visible lint and other debris. Then, we fix any leaks or missing insulation in the ducts to save energy. At last, we ensure that all vents are working as they should and comply with building standards. Moreover, our professional cleaning service comes with the following benefits:
Clothes drying time will be reduced
Less damage to the dryer means it will last longer
The electric bill will be reduced
The risk of potential fire will be reduced
Extend The Life of Your Home's Dryer Vent by Having It Professionally Cleaned by Us
When it comes to professional dryer vent cleaning in Dallas-Fort Worth, none does it better than Dalworth Clean. Besides this, we also assist our clients with duct cleaning, upholstery cleaning, mattress cleaning, furniture cleaning, and more. Whenever you need our assistance, feel free to contact us at ##phone# or click here for more information.