Concrete Polishing & Staining for Commercial Properties in DFW
Are you tired of staring at the same old boring concrete floors in your commercial property? It's time to give them a stunning makeover with a professional concrete polishing and staining services. Whether you want a sleek, modern look or a more colorful, artistic design, Dalworth has got you covered. We have certified and well-trained experts who can deliver you the best possible commercial concrete staining & polishing service within your budget. Get ready to impress your clients and customers with the stunning new look of your concrete floors.
Our services are available in Mansfield, Burleson, Desoto, Arlington, and other areas. You can also ask for experts by calling us at 817-553-2184 or you can contact us online here.
Book Now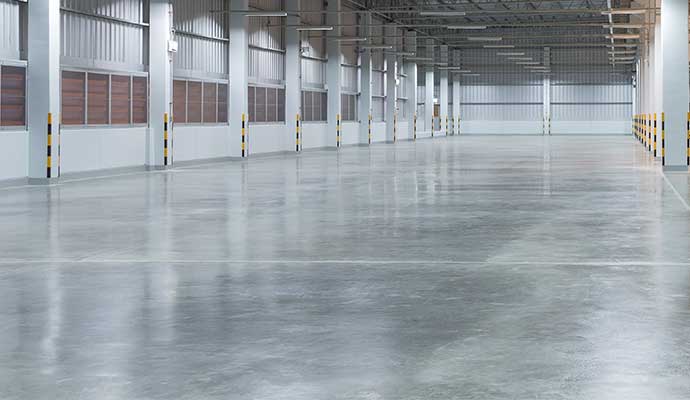 The Benefits of Commercial Concrete Polishing
Commercial concrete polishing is a process that involves using specialized equipment and techniques to grind and polish concrete surfaces, resulting in a smooth and glossy finish. This process offers a range of benefits for commercial properties, including:
Improved safety: Polished concrete floors have a high coefficient of friction, providing better traction and reducing the risk of slips and falls. This makes them ideal for commercial properties that prioritize safety, such as hospitals, schools, and airports.
Low maintenance: These floors are incredibly easy to maintain. They don't require waxing or coating, making them a cost-effective flooring option for commercial properties.
Aesthetic appeal: Commercial concrete polishing can transform dull, lifeless concrete floors into beautiful, glossy surfaces that are visually stunning. This can enhance the overall look of the property and make it more attractive to clients, customers, and employees.
Why Choose Us?
Dallas-Fort Worth's most trusted concrete floor polishing service is Dalworth. We have 15 Angie's List Super Service Awards and an A+ Better Business Bureau rating. There are many reasons why our services stand out among others-
Experienced professionals
State-of-the-art equipment
100% satisfaction guarantee
Get The Best Commercial Concrete Polishing Service from Dalworth
With our commitment to quality and attention to detail, we guarantee that you'll be impressed with the results. Don't settle for ordinary concrete floors - take advantage of our commercial concrete polishing to create a stunning look for your property today. Besides concrete stain & polish, our experts also perform carpet cleaning, tile & grout cleaning, wood floor care, and many more. Call us at 817-553-2184 or contact us online here.