Disinfecting & Sanitizing Services in Dallas-Fort Worth, TX
In these days of a worldwide health pandemic, it is essential to clean & disinfect your home, your office, or your commercial property on a regular basis. That is why Dalworth Clean brings you the safest and most complete disinfecting solutions to protect your loved ones and your property from infectious diseases such as Covid-19, Salmonella, E.coli, MRSA, norovirus, influenza, and more.
For more than four decades, we have operated an industry-leading residential & commercial cleaning company operating in Fort Worth, Arlington, Denton, Dallas, and other North Texas cities that we serve. Our certified technicians are available for service 24/7/365 and our experts can be on-site within hours of being contacted. So if you are looking for a fast, reliable, secured & experienced professional disinfecting service provider, call us today at 817-553-2184 to get a free estimate, inspection, or more information.
DFW Coronavirus Disinfection & Sanitization Services
The U.S. Center for Disease Control has highly recommended that customers throughout the DFW Metroplex should professionally disinfect their business, home, or industrial facility if anyone suspects potential contamination.
Benefits of Our Home Disinfection
Let us disinfect your home against Cold, Flu, E. coli, Salmonella, Staph, Hepatitis B, and more. Our whole-home treatments are:
Safe & Non-Toxic
Environmentally Friendly
Affordable
Green Seal Certified
Wool Safe Certified
Certified Organic
Safe For Children & Pets Immediately Upon Application
FDA Approved
EPA Registered
Salt-Free & Non-Corrosive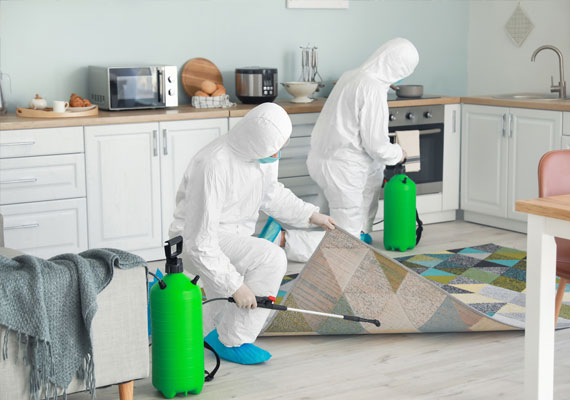 Commercial Disinfectant Treatments Limit Work Absences
If you suspect that your building has been infected by COVID-19 (SARS-COV-2), Dalworth can implement a proactive cleanup protocol that is approved by the CDC, using EPA-registered disinfectants.
It is your responsibility to keep your facility, employees & clients safe from contagious diseases. Employees getting sick can cost you a lot. Some recent statistics:
The average employee takes 7.7 sick days a year.
Unplanned absences cause a 54% decrease in productivity and a 39% drop in sales and customer service.
Cold and flu symptoms cause an overall loss in performance of 3-8%.
Our cutting-edge technology & industrial-strength cleaning products will keep your building as safe as possible, not only from COVID-19 but from all other pathogens.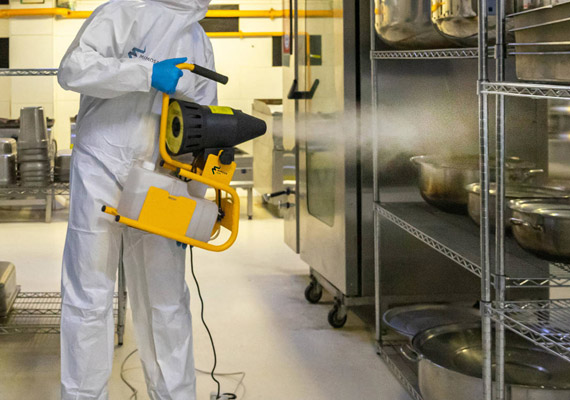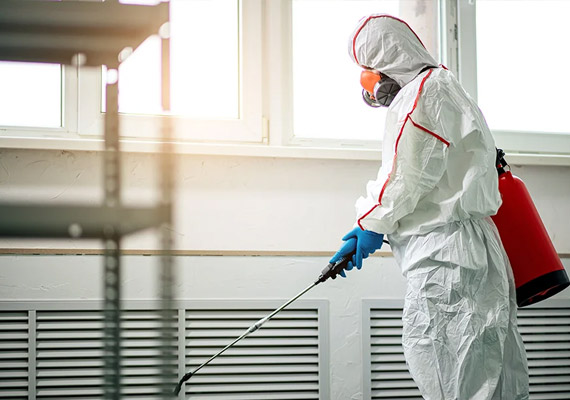 DFW Businesses That We Disinfect
Business Offices
Medical Facilities
Multi-Housing Unit Common Areas
Schools
Apartments
Churches
Senior Living Facilities
Athletic Facilities
Daycare Centers
Food Service Buildings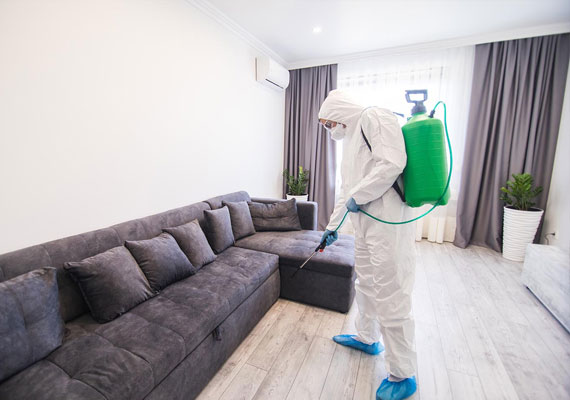 Methods & Tools Used For DFW Property Disinfection by Dalworth
We use state-of-the-art, innovative, and tailored solutions to fit all of your cleaning and disinfection needs. Some of our most popular treatments & services include:
Electrostatic Disinfectant Treatment
Electrostatic sprayers reach corners, crevices, backsides, and other hard-to-reach places often missed during a general cleaning process. The treatment spreads long-lasting disinfectant applications.
One electrostatic sprayer treatment can cover 10,000 square feet per hour, eradicating germs, viruses, and bacteria – all while boosting prevention against mold and mildew. The solution is safe for sensitive surfaces such as computer equipment and electronics.
Disinfecting Fogger Machine
With a disinfectant fogger, fog is sprayed into the air to clean surfaces as it comes in contact with them. Sanitizing an entire home or office is much faster and more efficient by using this method. Also, the materials used for fog cleaning are safe for food and other sensitive materials.
Disinfecting Team
Our detailed disinfection crews & teams will hand-wipe & disinfect all areas of your home, office, or commercial facility.
Why Choose Dalworth For Disinfecting Your DFW Home or Business?
All solutions under one roof: We provide all kinds of disinfecting services. You will also get FREE, no-hassle, and no-obligation quotes and inspection services.
A diverse field of experience: More than 40 years of restoration and clean-up experience and completion of over 57,200 successful restoration projects.
Responsiveness: 24/7 emergency response services and stand-by call centers to take your calls.
Quality: State-of-the-art, energy-saving equipment, and techniques.
Recognitions & Accomplishments: We are a member of the Better Business Bureau (BBB), have IICRC Clean Trust Certified Technician, and provide ANSI/IICRC S500-Standard Restoration Services.
When you need our help, call us at 817-553-2184 or contact us online to schedule a disinfecting service today! Since 1976, we have set the industry standard for cleaning homes, businesses, multi-family facilities, industrial parks, and much more in Irving, Plano, Grand Prairie, Frisco, and other cities we serve throughout the DFW Metroplex.