Quartz Countertop Cleaning & Polishing Services in Dallas-Fort Worth
Quartz countertops give a further aesthetic dimension to your kitchen, bathroom, and house. However, maintaining them properly is a difficult task that many homeowners struggle with. Over time, stains, etch marks, and other causes degrade the appearance of quartz countertops, which makes homeowners unhappy. However, Dalworth's experts can revive your countertop and make it appear as if it was brand new. We are serving homeowners & business owners since 1976, and have the experience to take great care of your quartz countertop.
When you hire Dalworth Clean to maintain quartz countertops, expect amazing results. Our services are available across Bedford, Duncanville, Heath, Pantego, and other surrounding areas within DFW. Call us today at 817-553-2184 to make an appointment for quartz countertop cleaning & polishing services.
Book Now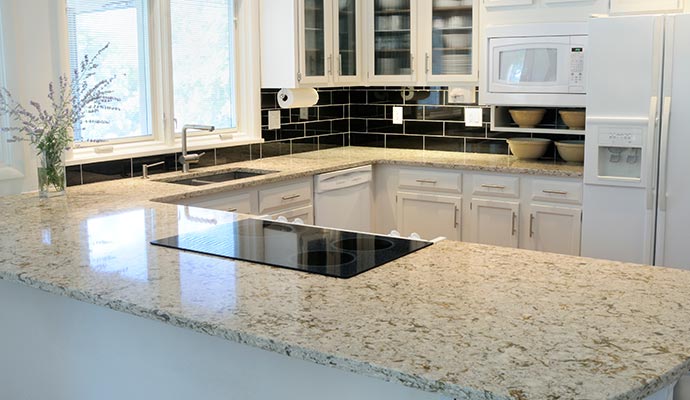 AntiEtch™ to Protect Quartz Countertops
Dalworth Clean offers anti-etch services for quartz, limestone, marble, & other countertops. A unique protector called AntiEtch™ was created especially for natural stones. It is a remarkably thin covering that shields the countertop from contact with fruit juices and other acidic solutions. As a result, it prevents etching and discoloration and protects the countertop for as long as 10 years.
Renew The Appearance of Your Quartz Countertop
Quartz countertops surely have a stunning appearance, but stains, scratches, and other elements might quickly drain their luster. Count on Dalworth Clean's years of experience with natural stone surfaces to restore them. They will be cleaned, polished, and made to shine again.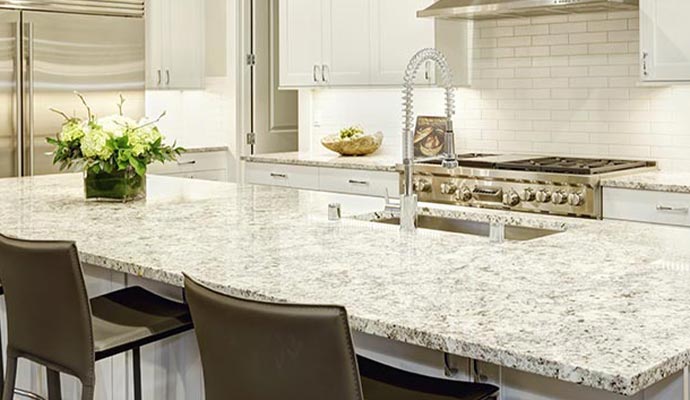 Additional Cleaning & Polishing Services in DFW
We offer cleaning & polishing services for many natural stone countertops that include:
Let Dalworth Clean Refresh Your Quartz Countertop
Beautiful countertops can be made from natural stones like quartz. Spills, acidic materials, and household solutions, however, degrade their appearance. Your dull countertop can be transformed with Dalworth Clean to appear vivid and brand-new. Simply call us at 817-553-2184 or click here to contact us online when you need our stone cleaning services.