Heavy Duty Tile Flooring in Dallas-Fort Worth, TX
Your tile & grout make up most of your home or office interior. Their condition greatly impacts the visual aesthetics you need to preserve. Tiles & grout may start to look dull and it is very normal as dirt, dust, foot traffic, and grime settle in over time. However, Dalworth Clean has the resources & expertise to restore your floor's beauty to its original, sparkling condition.
Many dust & dirt particles hide within the porous surface that grout provides. But, our cleaning & polishing services penetrate deep into the grout & remove impurities from their roots. Dalworth Clean utilizes heavy-duty tile & grout cleaning equipment operated by trained technicians to clean your floors. When you need our services in Plano, Fort Worth, Dallas and throughout our services area, call us at 817-553-2184 or click here to schedule an appointment.
Book Now
Affordable Tile Flooring Care in Everman & Lavon
Different homes are composed of different flooring options, and the Dalworth Clean crew is familiar with all of them. We can effectively clean luxury vinyl floorings, ceramic tiles, porcelain tiles, and more, providing them with the highest level of care. Our heavy-duty cleaning tools are designed specifically for tile & grout, ensuring your home or office superior cleanliness. We use equipment like a power scrubber, oscillating tool blade, grout steam cleaner & more to revitalize your floor's health.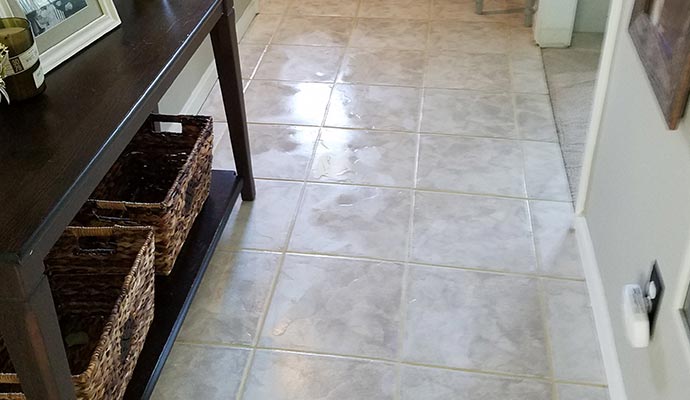 Types of Grout We Clean
Our patented tools can be used to safely and deeply clean any kind of grout including:
Cementitious grout
Epoxy grout
Furan resin grout
Unsanded grout
Quarry-type grout
Finely sanded grout
Count on Dalworth Clean to Care for Your Floors in DFW
Dalworth Clean's residential and commercial heavy-duty tile flooring cleaning services are second to none. For more than 40 years, we have provided reliable services to our customers within the DFW area. We have the experience to take proper care of your floors. Don't just take our word for it. Ask your Dalworth Clean Technician to clean a sample area of your tile, at no cost or obligation. Call us today at 817-553-2184 for more information.