VCT - Vinyl Composition Tile Cleaning in Dallas-Fort Worth
Vinyl composite tile floors, more often known as VCT floors, are now the most popular form of resilient flooring available. The use of binders increases the abrasion resistance, chemical resistance, and solvent-resistance of vinyl composite tile. This type of flooring is widely used in commercial spaces.
Here at Dalworth Clean, we provide the best cleaning solution for Vinyl Composition tiles by our experts who have years of experience and training to give you the best cleaning service that your solely deserve for customers in Garland, Irving, Keller, Lewisville, Arlington, and other cities in the Dallas/Fort Worth area. So call today at 817-553-2184 and get a free estimate.
Why is Profesional Vinyl Composite Tile Cleaning Important?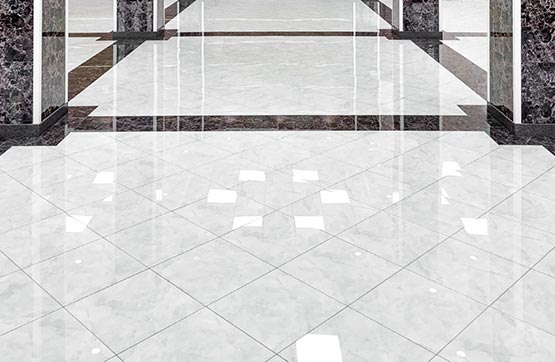 The air quality in your place of business or organization can also be improved by hiring professionals that specialize in commercial tile cleaning to clean the tiles like Dalworth clean. In a nutshell, this means that there will be fewer germs floating about in the air wherever you work or visit if the floors are kept clean. Keeping tile floors clean on a regular basis also ensures that our professional flooring experts are on-site on a regular basis to assess the condition of the flooring and identify any maintenance issues that may pose a threat to the health and safety of customers, employees, or other individuals who may be present in the building at the time.
Increased friction on your floors is another benefit that comes from giving your tiles and the grout regions between them a thorough cleaning. This implies that there will be a reduced risk of someone slipping or falling when they are inside your building or at your place of business. When it comes to cleaning the flooring and maintaining the tiles free of dirt and repairs, the most important consideration at all times is safety which we always take into consideration.