Waterproof Tile Floor Cleaning in Dallas-Fort Worth
Waterproof tile flooring is generally luxury vinyl tile that resists spills effectively, though no flooring option will stay new forever. Over time, dust, dirt, foot traffic, grime, spills, wear and tear can reduce that original shine, despite being waterproof. Dalworth Clean provides exceptional waterproof tile floor and grout cleaning to give your floors the cleaning and care they need.
Dalworth Clean has cleaned and cared for waterproof tile and other flooring, and has been the leader in carpet and floor cleaning in Dallas, Plano, Arlington and throughout our Dallas-Fort Worth services area for 40 years. Our decades of experience serving residential and commercial customers with cleaning and restoration shows through. We pride ourselves on delivering the best results, award-winning customer service, and complete customer satisfaction. To make your waterproof tile flooring look its very best, make it Dalworth Clean. Call us at 817-553-2184 or contact us online to learn more and arrange a consultation today.
Book Now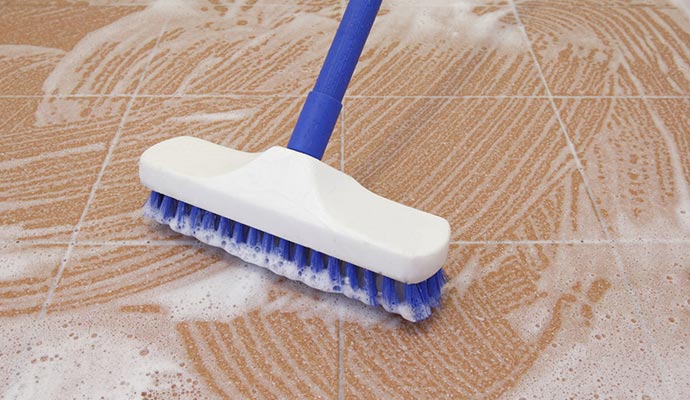 Waterproof Tile Cleaning & Care in Frisco
Luxury vinyl, ceramic and porcelain tiles are all considered superior waterproof tile flooring choices, especially when used with a preferred grout such as epoxy grout and ceramic grout. These grout types have their own characteristics and cleaning needs. Dalworth Clean has the tile floor cleaning expertise to provide the right cleaning method for all types of tiles and grout.
Our professional tile and grout cleaning for waterproof tile flooring gives you a flawless clean for your Dallas-Fort Worth home or office. Soiling occurs gradually, and you won't realizes realize how much your tile's appearance has changed since it was installed new. Ask your Dalworth Clean technician to clean a sample area of your tile at no cost or obligation.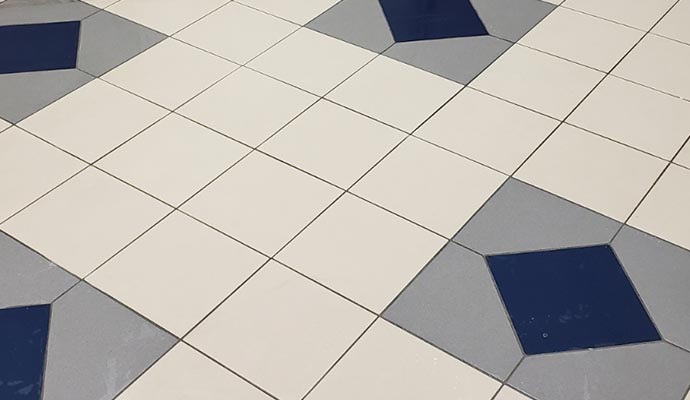 Dalworth Cleans These Grout Types
At Dalworth, our advanced, patented equipment and tools can be used to safely deep clean any kind of grout, including:
Cementitious grout
Epoxy grout
Furan resin grout
Non-sanded grout
Quarry-type grout
Finely sanded grout
Trust Dalworth Clean to Care For Waterproof Tile in Carrollton
Dalworth Clean has the experience and expertise to assist with your waterproof tile floor cleaning, as well as any type of tile and grout. We'll give that tile a fresher, cleaner look and shine up grout to a like-new condition. For special occasions or company for that big game, Dalworth Clean will help your waterproof tile floor make the right impression. We assist customers in Everman, Dallas, McKinney, Frisco, and throughout our Dallas-Fort Worth services area. Call us at 817-553-2184 or contact us online to learn more and arrange a consultation today.