Waterproof Flooring Cleaning Service in Dallas-Fort Worth, TX
Waterproof floorings are generally luxury vinyl floorings that are excellent against spills. But, no flooring option will stay new forever. Over time, due to dust, dirt, foot traffic, grime, and other reasons, the original shine may vanish no matter if it's 100% waterproof. This is why Dalworth Clean offers exceptional tile & grout cleaning services to give your floors the care it needs.
We are a fully licensed and certified tile & grout cleaning company operating across Dallas-Fort Worth for more than 40 years. We have extensive experience in floor cleaning, polishing, and finishing, and can provide adequate care for your floors in Dallas, Plano, Fort Worth and throughout our services area. If your waterproof floors have lost their luster, call us at 817-553-2184 to restore them affordably.
Book Now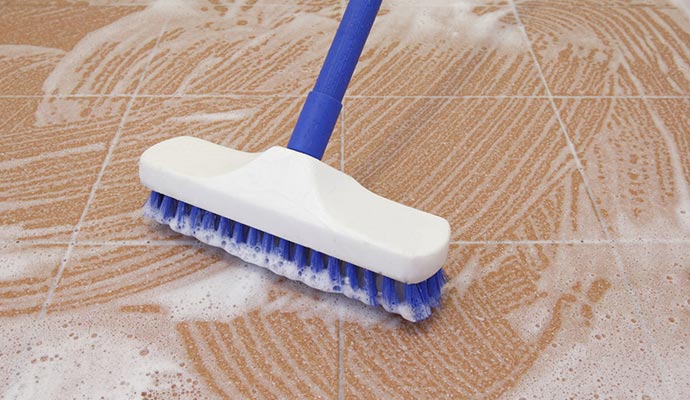 Tile & Grout Cleaning in Everman & Frisco
Apart from luxury vinyl floorings, ceramic and porcelain tiles are also considered great waterproof flooring choices. They carry out their function well when they are combined with the right grout such as epoxy grout and ceramic grout. These type of grout have their own characteristics and needs special attention while cleaning. This is exactly what Dalworth Clean does best!
Our professional tile and grout cleaning services provide unbeatable cleanliness for your DFW home and office. Soiling occurs gradually and you may not realize how much the appearance has changed since your tile was new. To find out, just ask your Dalworth Clean Technician to clean a sample area of your tile, at no cost or obligation.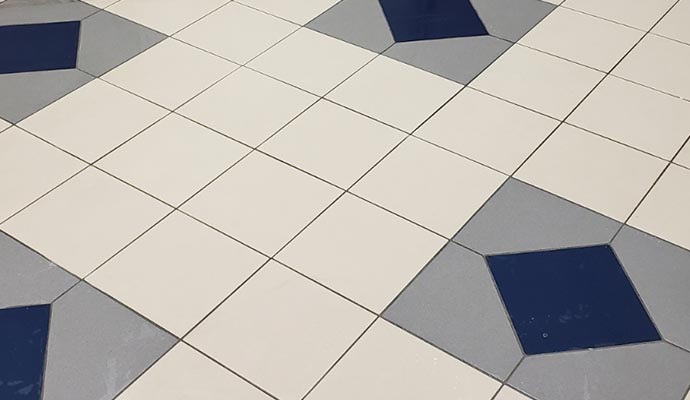 Types of Grout We Clean
Our patented tools can be used to safely and deeply clean any kind of grout including:
Cementitious grout
Epoxy grout
Furan resin grout
Unsanded grout
Quarry-type grout
Finely sanded grout
Rely on Us to Clean Your Waterproof Floors in DFW
We utilize industry-leading cleaners, & techniques along with certified equipment to clean your floors and return their original appearance. You can immediately feel the difference our experienced specialists will bring to your DFW home or office. We are proudly serving Everman, Dallas, McKinney, Frisco, & other areas across Dallas-Fort Worth. Call us NOW at 817-553-2184 or click here to schedule an appointment.