Hardwood Floor Polishing in Dallas-Fort Worth
Hardwood floors accent a home or business beautifully. Like many flooring types, they need regular polishing to maintain their beauty and quality. Hardwood floors scuff, spot and accumulate dirt, as well as cracks or other damage over time. High traffic takes a toll, leaving them dull overall. Make your home or business look its best with professional hardwood floor polishing by the experienced technicians at Dalworth Clean.
Our hardwood floor polishing has proven the superior solution since 1976. Dalworth Clean is A+ rated by the BBB, and our crews are always professional, courteous, and highly skilled. The Dalworth Clean name is synonymous with carpet cleaning or hardwood floor polishing. For assistance in Dallas, Fort Worth, Plano, Arlington and throughout our D/FW service area, always trust Dalworth Clean. Call us today at 817-553-2184 to learn more about hardwood floor polishing and our other cleaning services.
Why Dalworth Clean For Hardwood Floor Polishing in D/FW?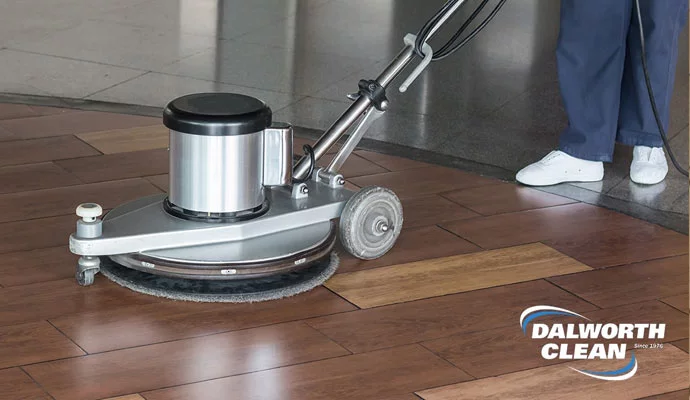 Advantages of choosing hardwood floor polishing by the experienced professionals at Dalworth Clean include:
Give it more shine: Your hardwood floors lose gleam and brilliance over time, even look drab. Regular hardwood floor polishing by the professionals at Dalworth Clean will keep that shine lasting for more years than you imagined.
Make them stronger: Skilled, professional polishes generate a protective layer of wax to help prevent damage from spills and scratches.
Reduces allergens: Polished hardwood floors are a better alternative to carpets. They're less of a breeding ground than carpets for dust and dust mites, and less prone to aggravating allergies and other discomforts by virtue of improved air quality.