Carpet Milk Stain Removal in Dallas-Fort Worth
Milk stains may seem mild at first glance, but they can be difficult to remove. Milk's proteins and lipids can form strong bonds with carpet fibers, making them resistant to traditional cleaning procedures. Washing stains at home may result in carpet damage.
Our skilled stain removal experts at Dalworth will relieve you of the stress of dealing with these ugly stains. We can restore your carpets to their former beauty using our knowledge, innovative technology, and commitment to providing great results.
Besides carpet cleaning, we also offer a range of other services including carpet repair, stone floor cleaning, wood floor cleaning, and more. So don't panic if you see stains on your carpet, call 817-553-2184 or contact us online to experience the best professional carpet milk stain removal services.
Book Now
Benefits of Choosing Dalworth for Milk Stain Removal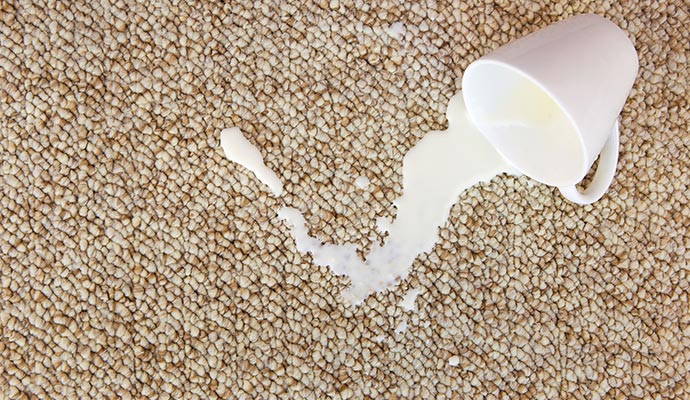 Milk stains can give out bad odors from your carpet if you do not treat it on time. Choosing professionals for milk stain removal will give you several benefits. Here are some advantages to opting for professional stain removal services:
Experienced expertise: We have vast expertise dealing with milk stains and restoring your carpet's former beauty.
Customized solutions: We can personalize our service according to your needs. We employ different types of methods based on carpet material.
Carpet quality perseverance: Our professional cleaning procedure will ensure that your carpet remains in excellent condition.
Improve indoor air quality: We not only remove stains and mold from your carpet but also offer air duct cleaning ensuring you with a better air quality.
Customer satisfaction: Our team completes their job in a timely manner and gives 100% guarantee for customer satisfaction. We have got more than 15000+ reviews from our customers for doing great jobs.