Residue-Free Carpet Cleaning in Dallas/Fort Worth
When we think of a healthy home, it starts with clean carpets. Clean carpets are the pride of the house. But when it comes to cleaning your carpet you want to be residue-free and want no toxic or harmful chemicals inside the fabric of your carpet because these toxins might be harmful for you and your loved ones.
That is why Dalworth Clean is offering green solutions by providing a residue-free carpet cleaning service to the residents living around Richardson, Garland, and other regions of the Dallas/Fort Worth area. Our skilled experts and crew members are equipped with the best technology to provide quality service for every customer. So make sure to call us today at 817-553-2184 to and get a free estimate.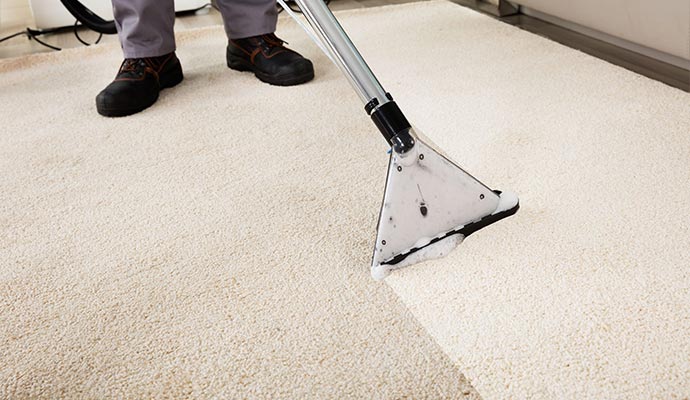 Why Choose Our Residue-free Carpet Cleaning Service?
Dalworth Clean is glad to provide its state-of-the-art, unique, and modern technology, which is utilized by our most skilled technicians. Using our innovative cleaning procedure, you will get greater results, making it an ideal alternative for very stained carpets.
Traditional carpet cleaning is a method that employs hot water combined with soaps, detergents, and harmful compounds that are pushed into the carpet under pressure, soaking your carpets, pads, and backing. Despite the fact that most of the soap, filth, and water have been removed, a significant percentage of this combination has remained embedded in your carpet. If you let your carpet dry completely, this detergent will adhere to the carpet fibers and serve as a magnet for dirt and other contaminants.
Here at Dalworth Clean, our cleaning method doesn't involve soaps, harsh detergents, or shampoos to clean, but uses a special hot extraction cleaning method to keep your carpet clean and residue-free.
Rely on Dalworth Clean for Superior Carpet Cleaning Solutions
When it comes to effective carpet cleaning solutions, Dalworth Clean is the best in the business. We provide other quality services like pet odor & urine treatment, truck-mounted cleaning system, etc in Frisco, Plano, and other cities throughout the Dallas/Fort Worth area. So if you are living around the above-mentioned cities and want the most effective carpet cleaning solutions, then contact us at 817-553-2184 or click here to learn more about our services.