Protect Natural Stones with AntiEtch™ in Dallas-Fort Worth, TX
Dalworth Clean offers anti-etch services to protect the luster of your natural stone countertops. AntiEtch™ is a special protector designed specifically for natural stones. It is a super-thin coating that shields the countertop from coming in contact with acidic solutions from fruits. It also stops etching, and staining and makes your countertop durable.
AntiEtch™ can be applied to marble, limestone, travertine, & other countertops made from acid-sensitive natural stones. Dalworth Clean's trained team will carefully apply the coating and make your kitchen countertop resistant to stains & etch marks. If you need anti-etch services in Denton, Kennedale, Carrollton, Plano, & other nearby areas within the Dallas-Fort Worth Metroplex, then call us at 817-553-2184 or click here to contact us online.
Book Now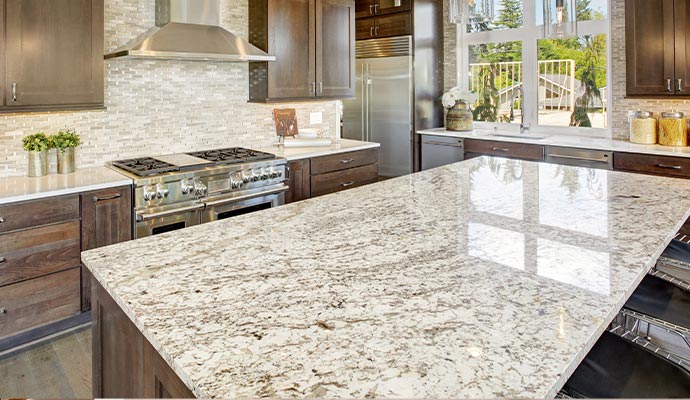 What Causes Etch Marks?
You would be surprised to know that everyday household items are capable of causing etch marks on your favorite stone countertop. Things like lemons, vinegar, toothpaste, wine, soda, and even lotions can cause etch marks.
Surely it is possible to repair the etch marks, but that includes extensive labor & is quite expensive too. AntiEtch™ on the other hand is capable of safeguarding the natural stone from future etch marks.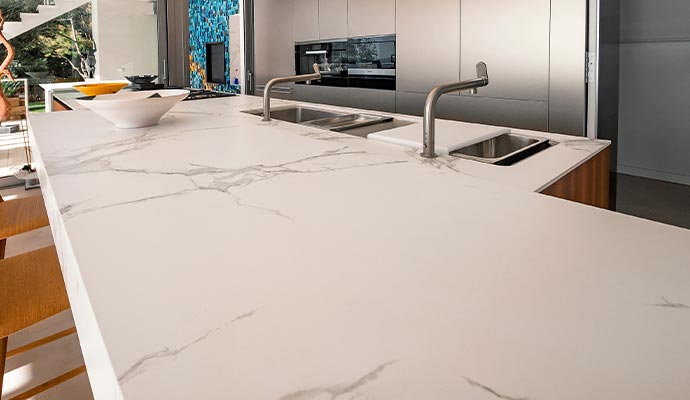 Benefits of Having AntiEtch™ on Your Natural Stone Countertops
Small accidents keep happening in the kitchen, like spilling drinks, fruits, etc. However, you won't have to stress a sweat about your countertop with AntiEtch™ applied.
Benefits of the AntiEtch™ application from Dalworth Clean for natural stones include:
Stops marble etching and staining.
Crystal clear finish.
Can be applied to marble, limestone, onyx, travertine & more.
Can be applied to both horizontal and vertical surfaces.
Low odor during application.
Environmentally friendly.
Safe on food-contact surfaces.
Zero porosity – germs and bacteria have nowhere to grow.
Will not crack or peel.
Durable - 10 years expected wear.
Contact Dalworth Clean Today for Anti-Etch Service
Professionally applied AntiEtch™ from Dalworth Clean is a great way to protect natural stone countertops from future stains, and etch marks. It also keeps your countertop looking elegant & shiny.
In addition to anti-etch service, Dalworth Clean offers cleaning & polishing services for countertops made of:
Give us a call at 817-553-2184 to schedule your anti-etch service today!