Dalworth Drapery Cleaning Services in Dallas/Fort Worth
Draperies Catch Household Dust, Soil, and Odors
To check for clean drapes, try the sniff test. Place the drapery fabric at your nose and smell. Does it smell nice and fresh or stale and offensive? A quick call to Dalworth Clean will freshen your draperies in no time. With a simple "drapery dust down" we can remove contaminants and odors, leaving your draperies clean and fresh.
Contact Us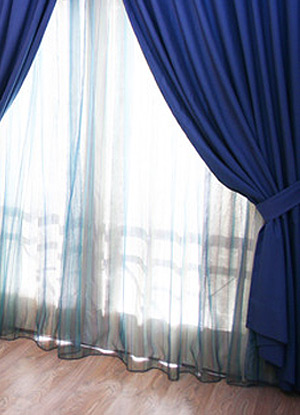 Dalworth Fabrics & Upholstery Cleaning Services
Dalworth Clean technicians will provide a professional on-site drapery cleaning in your home at your request. We use a thorough drapery cleaning process to remove dirt, odors, and allergens. We start with our industry-strength vacuums to remove dirt from your drapes and curtains. We follow with our dry cleaning method to extract odors from smoke, cooking, and dirt, leaving your curtains deodorized, fresh, and looking like new. When you need us, we will provide:
Dalworth Clean's Allergen Removal Services
Over time your drapery and upholstered furniture collect and traps allergens, dirt, and dust mites, which can trigger allergies. Protect your loved ones from airborne allergens and pollutants such as pollen, mold, smoke dust mites, and pet dander with Dalworth Clean's Allergen Removal Services in your North Texas area.
Call Us at 817-553-2184