Re-Stretching Carpets in Dallas-Forth Worth Homes
While installing carpets, re-stretching is a very important step and a lot of people underestimate its importance. If gazing across your living room carpet makes you feel like you're staring at the waves crashing on the shore, it's time to re-stretch the carpet. A power stretcher is the best technique to extend the carpet between two walls. If you skip this step during the initial installation, you'll probably end up with creases in the future. It may appear to be damaged, yet it is repairable and it will last for years if the stretching is done properly.
Re-stretching carpets is a very important part of installing carpets at your home, but it can be done later if forgotten initially. And the technicians here Dalworth Clean are an expert on that. Our professionals here at Dalworth Clean follow every single step so that the re-stretching is done properly and professionally in the homes of Bartonville, Celina, DeSoto, and other DFW cities. We can guarantee that our service will give you 100% satisfaction. Call us today at 817-553-2184 to avail of any of our services.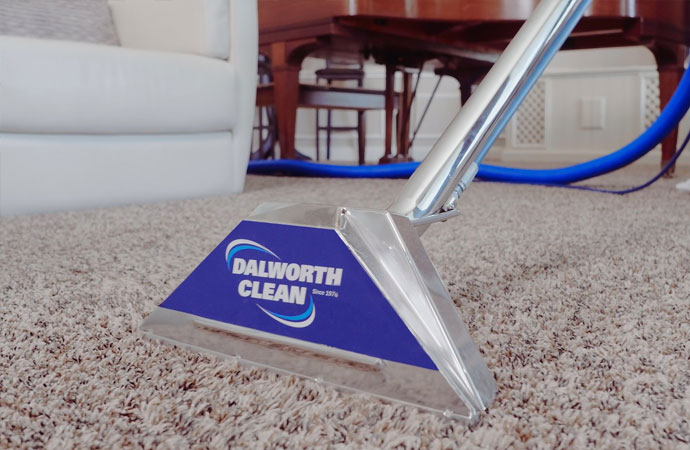 Other Carpet Related Services
At Dalworth Clean, we provide a lot of carpet-related services along with a Re-stretching service. We provide this wide array of services to cater to more needs of the people living in Justin, Murphy, and other DFW cities. Some of these services include -
Anti-Allergy Treatment
Pet Odor Removal
Specialized Stain Removal
Carpet Repair
Protective Treatments