Couches & Sofas Cleaning in Dallas-Fort Worth
Is your precious couch or sofa looking a little worse because of wear and tear? Don't worry, Dalworth Clean has got you covered. Our professional couch and sofa cleaning services will restore your furniture to its former glory, making it look like new. Whether you're dealing with pet stains, food spills, or general wear and tear, our skilled technicians have the expertise and equipment to get the job done right.
We use safe and effective cleaning methods that are gentle on your upholstery, yet tough on dirt and grime. Plus, with our flexible scheduling options, we can work around your busy schedule to provide you with a hassle-free cleaning experience. You are just a phone call away from getting the best cleaning service. So, why wait? call 817-553-2184 right away!
Book Now
How DIY Cleaning Methods Can Harm Your Couch Or Sofa?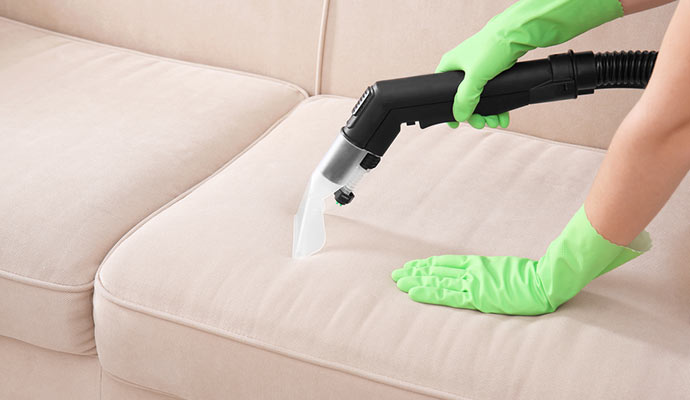 While DIY cleaning methods may seem like a cost-effective solution for maintaining your couch or sofa, they can actually do more harm than good. Household cleaners and abrasive tools can cause discoloration and fabric damage. Additionally, some stains require specialized cleaning solutions that are not available in stores.
Professional couch and sofa cleaning services from Dalworth Clean use safe and effective methods to deep clean your upholstery, without causing any damage. Our skilled technicians are trained to handle all types of fabrics, ensuring that your furniture is treated with the utmost care. Don't risk damaging your furniture with DIY methods - trust the experts at Dalworth in Addison, Cedar Hill, Bedford, and the nearby Dallas-Fort Worth area for your upholstery cleaning needs.
Let Your Upholstery Shine Again with Dalworth Clean's Cleaning Services
At Dalworth Clean, we've seen it all - from annoying pet stains to deeply ingrained dirt and grime. With nearly 50 years of experience, we've perfected the art of cleaning and restoring your home's most precious possessions. Whether it's your upholstery, ducts, mattress, or fine rugs, we have the expertise and equipment to tackle any cleaning challenge. And with our commitment to exceptional customer service, you can trust that your home is in good hands. So, call 817-553-2184 or click here to schedule your cleaning services.