Hardwood Floor Deep Cleaning Services in Dallas Fort Worth
The timeless elegance and resilience of hardwood flooring make them a top pick for modern homeowners. But it needs to be cleaned on a regular basis to keep the shine and aesthetics of your hardwood floor. Maintaining a spray mop cleaning schedule once a week and daily dusting will ensure that your wood floors look great for decades to come.
However, no amount of care and maintenance can protect against the inevitable scuffs and scratches that come with regular use. A professional hardwood floor deep cleaning is the best way to remove dirt buildup and preserve the sheen. Here comes Daworth Clean to save you time and money. We as a professional company have been providing hardwood floor deep cleaning services reputedly throughout Garland, Highland Park, Mesquite, and other cities within our service area. For any queries regarding deep cleaning services call us at 817-553-2184 or click here.
Book Now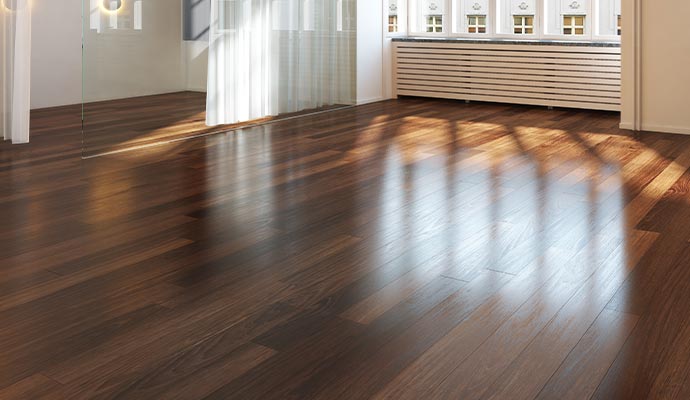 Let Your Hardwood Floor Shine & Last Long with Dalworth Clean
When we clean your floor, we give special attention to the crevices and other hard-to-reach areas. Our cutting-edge tools will get below the surface to remove bacteria and other contaminants. Our specialized equipment is dust-free, odorless, and non-toxic, so it poses no threat to the environment or human health. To the best of our ability, we offer the most thorough cleaning services. In this way, the pristine wood that was there before can be restored and enjoyed once more. The hardwood flooring in your home will have a like-new appearance.
Why Choose Dalworth Clean's Certified Craftsmen For Your Hardwood Flooring Project?
The Dalworth Clean team combines expertise, enthusiasm, and reliability to create your dream floor. If you're looking for a deep cleaning solution for your hardwood floors, consider our rapid and affordable services. This method has been tried and tested in a variety of settings, and it has been shown to effectively restore the shine to floors in hotels, offices, and residences. Apart from deep cleaning services, we also provide hardwood floor polishing, hardwood floor buffing, and luxury wood flooring services. Don't be late to call us 817-553-2184 or click here to book an appointment.