Cleaning & Protecting Your Carpet from Moisture & Humidity in DFW
Carpets can absorb moisture from the air when the humidity rises, leaving them damp and prone to different types of water damage. This moisture will then increase the conditions for mold and mildew to develop. Without early and proper intervention, moisture will linger causing mold and mildew to keep growing in your carpet and damage both its aesthetics and quality.
At Dalworth, our team of highly qualified BBB-certified professionals have extensive expertise in preventing moisture growth and restoring your carpets to their original state through our carpet cleaning services. We use cutting-edge equipment and eco-friendly cleaning methods to remove mold, mildew, and leftover moisture from your carpets, leaving them fresh, clean, and safe. Contact us online or dial 817-553-2184 to book an appointment for carpet moisture cleaning.
Book Now
Importance of Moisture Cleaning of Your Carpet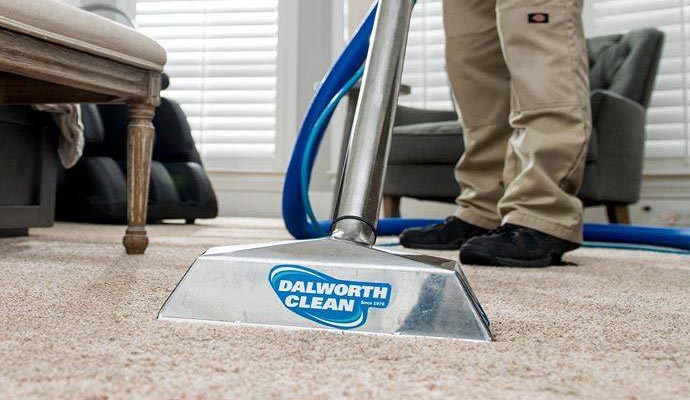 Moisture cleaning from your carpet is important for various reasons. Moisture-related issues can result in a variety of issues that jeopardize the cleanliness, beauty, and most importantly health of your family. Here are some strong reasons why your carpet needs moisture cleaning:
Mold prevention: Moisture is the ideal breeding environment for mold and mildew. These fungi can quickly establish themselves in damp carpets.
Protecting indoor air quality: Mold and mildew emit spores into the air, which can have a negative influence on indoor air quality. Inhaling these spores can lead to respiratory problems.
Carpet integrity: Excess moisture damages carpet fibers and can cause early wear and tear. Proper cleaning extends the life and look of your carpet.
Prevent health issues: Mold and mildew can cause allergies, respiratory disorders, and other health problems. Moisture removal from your carpet is critical to providing a healthy living environment for you and your family.