Bonnet Buffing Cleaning in Dallas & Fort Worth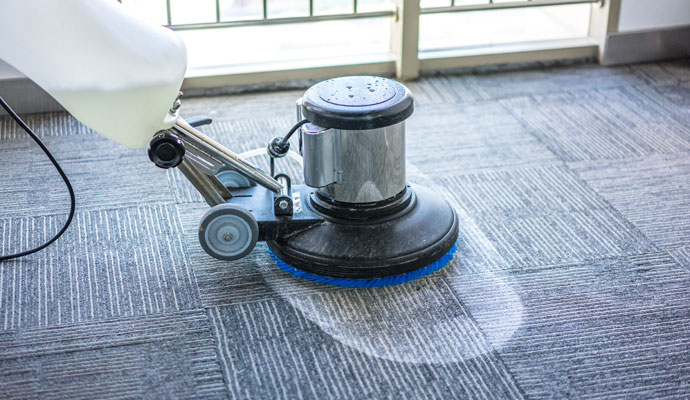 In terms of appearance, a carpet can truly make or break a room. Carpets help to improve the full display of the room and work as an air filter for the room by capturing airborne contaminants, dust, debris, mold particles, and more in their fibers to minimize potential health issues. But if your carpet is not cleaned regularly, the contaminants will spread everywhere that you walk. That is why it is essential to keep carpets clean with help from Dalworth Clean.
That includes our bonnet buffing cleaning approach, which uses a rotary brush to adapt hard floor spray buffing to carpets. This brush is adapted with a stiff brush to drive wet, damp, or dry bonnets to lift dirt from your carpet. Other carpet cleaning services we provide include steam cleaning and truck-mounted cleaning. Some of the best results come from bonnet buffing, however.
Dalworth is a consumer's award-winning company providing services in Allen, Keller, Frisco, Lewisville, Grapevine, Plano, Celina, Haslet, Pantego, and other cities within our service area. When you need our help, call 817-553-2184 or click here to schedule a cleaning today!
Book Now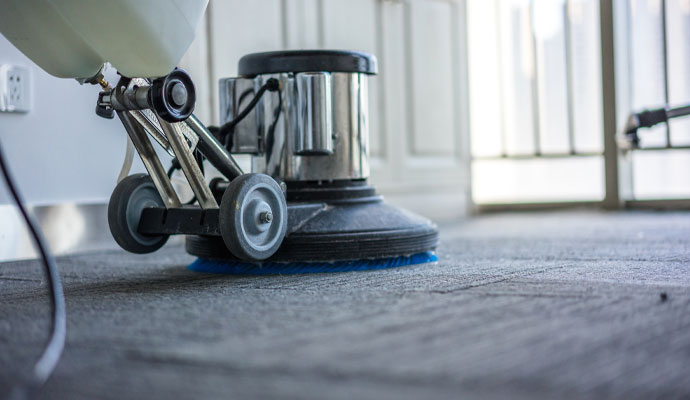 What is Bonnet Buffing and How Does It Work at My Home or Office in DFW?
Bonnet buffing is a traditional carpet cleaning method. A rotating floor machine with a cleaning pad soaked in a solution is used for the bonnet buffing. The agitation allows dirt to be absorbed into the cleaning pad as it moves over the carpet. Optical brighteners like bleach are used in the cleaning solution for bonnet machines, which polish the cut fibers of the carpet, making it appear shinier and clearer.
Advantages of Bonnet Buffing by Dalworth Clean in Dallas, Fort Worth, & Arlington
Bonnet buffing comes with some benefits. Those are:
Low equipment cost.
Fast cleaning & drying.
Cost-friendly investment.
Perfect for high-traffic areas that need to be cleaned quickly.
Trust Dalworth Clean for Bonnet Buffing Services in Dallas & Fort Worth, TX
Dalworth Clean has been in the carpet cleaning industry for more than 45 years, and we go beyond the basics. We also provide steam cleaning, truck-mounted cleaning, carpet odor removal, tile & grout cleaning services, and bonnet buffing services for our residential and commercial customers throughout the Dallas-Fort Worth Metroplex. When you need our products and services, give us a call at 817-553-2184 to learn more. Or you can simply click here to make an appointment,