Polished Concrete Flooring for Basements in Dallas-FW
Your basement is a great resource for remodeling and expanding the living space. There are several flooring options available for basement renovations. In comparison to other flooring materials, concrete is among them considerably less upkeep. Concrete is also regarded as the most cost-effective sort of flooring you can have in your house, or business places due to its simple maintain. The plain and basic appearance of concrete flooring isn't to everyone's taste. The look of your basement might thus be improved by a polished concrete floor. Dalworth is here to solve your problems by treating the concrete floor right. Staining, polishing, or stenciling - all types of services are done by us.
Residing in the following regions - Richardson, Plano, Dallas, Irving, Arlington, Fort Worth, Garland and other nearby areas can get you the advantage of our services. Make sure to call at 817-553-2184 or go to the link here for further information.
Contact Us
Know The Advantages of A Polished Concrete Flooring in Your Basements
A polished concrete floor has a number of advantages. As your basement is an extended living place, the flooring needs to be done in a right manner. Specially if the area has a high-traffic, you need one in order to its easy cleaning process and lower maintenance. There are more benefits to it. These are: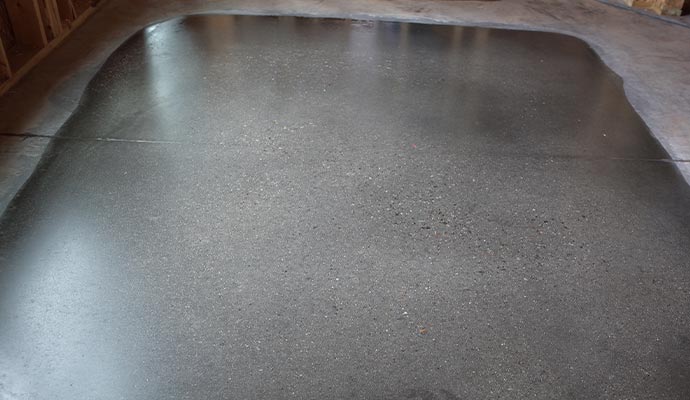 Proper cleanliness: Accidental spills can happen at any time. The floor is more likely to become stained since concrete is a porous material. However, cleaning your polished concrete floor is significantly simpler. It is therefore a more safer choice.
Affordable: For those who seek a low-cost solution without sacrificing quality, polished concrete is a best solution. These kinds of floors last longer and require less attention than other flooring alternatives, which reduces their long-term expenses.
Enhanced outlook: Concrete polishing is an excellent alternative if you want to improve the look of your flooring. It comes in a wide range of color combinations. You can make a decision based on your preferences.
Dalworth Is The Ultimate Solution for Your Concrete Flooring Treatment
A basement is a great place for polished concrete. It won't ever suffer from water damage, is simple to maintain, and has a longer lifetime. And Dalworth is here to give you the best stain and polishing treatments for your concrete floors. We offer services for various floors, including garage floors, interior rooms, and outside areas. To get an appointment with us, dial 817-553-2184 or click on this link.