Interior Rooms Concrete Floor Polishing all over Dallas-FW
Over time, hard floors can get dingy, muddy, and unclean. All forms of hard flooring lose their quality and shine if they are not properly maintained, even if you frequently clean, sweep, and mop them. However, polishing the concrete floors of your interior rooms is essential since it has certain clear benefits. You can paint on the floor or use regular polish, whether you polish all the rooms in your house or just one. In any case, you will have a floor that is extremely resilient, simple to maintain, distinctive in look, and has a long lifetime. So, Dalworth is the one-stop solution for the concrete floor polishing and offers customizable options as well.
To get our services in the following regions - Fort Worth, Benbrook, Mansfield, Grapevine, Arlington, Dallas, Springtown, Burleson, and the neighborhoods, call at 817-553-2184 to communicate directly. You can either go to the link here for making an appointment online.
Contact Us
What Are The Benefits of Having A Professional Floor Polishing for Your Interior Rooms?
Your flooring may last longer and look much more appealing to your visitors with a professional floor polishing service. Let's explore some of the major benefits of expert floor polishing: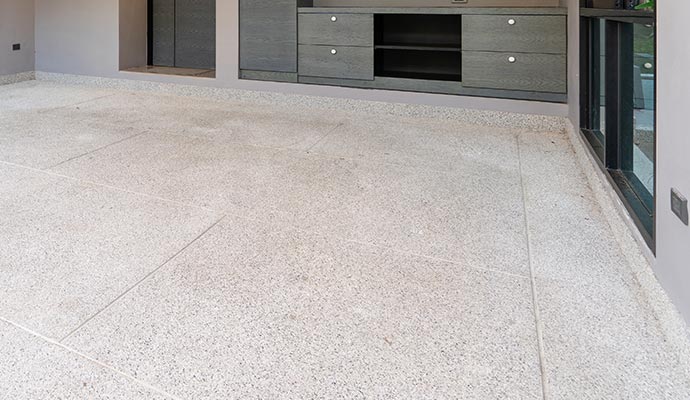 Enhance the floor appearance: Your guests won't get a nice first impression from a dirty floor, and it could also be unhealthy and unsanitary. The dullness, scuff marks, and filth on a floor are removed by professional floor polishing. It maintains rooms presentable and sparkling clean while restoring the floor's original shine.
Avoid any type of damage: The fact that a professional has the necessary tools for the work makes cleaning and polishing your floors by them a wise choice. You won't obtain the quality clean you want if you polish floors yourself using cheap or ineffective tools and supplies. A professional cleaner can choose the best cleaning products and chemicals for your concrete floor to get the greatest possible cleansing without damaging it.
Cost-effectiveness: It is always worthwhile to hire a professional floor polisher. You don't have to spend money on supplies and tools, or time looking for tutorials and picking up do-it-yourself skills. Moreover, improper cleaning and polishing pose a serious risk to flooring. As a result, you are also protecting yourself against the possible costs of flooring damage.