Commercial Tile Floor Cleaning in Dallas-Fort Worth
Offices, retail businesses, and other commercial properties see high foot traffic daily. Even if the janitorial crew is very thorough while cleaning tile floors, these surfaces eventually appear dirty, and grout lines become discolored and unsightly.
To keep tile flooring and other surfaces looking their best, commercial tile floor cleaning on a regular basis is essential. For decades, we have been the first choice across North Texas for carpet, floor, furniture, upholstery and other cleaning. Commercial tile floor cleaning is among our specialties, so don't bother with D-I-Y or an unreliable provider. Trust Dalworth Clean.
As the industry's leading commercial tile floor cleaner, we assist customers with carpet and floor cleaning needs in Irving, Arlington, Keller, Garland, Lewisville, Richardson, and cities throughout the Dallas/Fort Worth area. Call us today at 817-553-2184 or contact us online to learn more and arrange a consultation.
Why Dalworth For Commercial Tile Cleaning?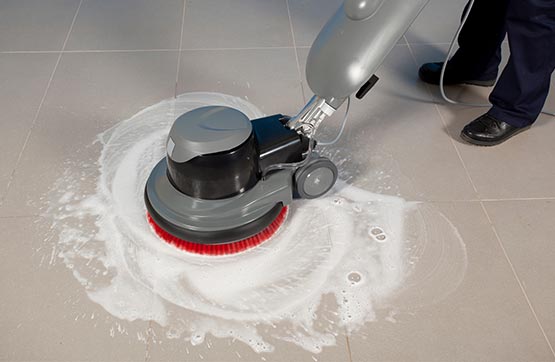 Unlike homes where shoes are often removed, commercial tile flooring doesn't receive similar courtesy. Floor mats remove some dirt, but tile floors eventually take a beating. Dirt, dust, debris, oils, grime, mud, spills, and more are tracked throughout workplaces.
Dalworth Clean inspects tile floors to determine the most effective cleaning approach for your commercial tile surfaces. Our advanced equipment and cleaning procedures loosen the most tenacious filth and dirt that's hampering your tile's appearance. Dirt, cleansers and any residue are removed, leaving a shine and shimmer that invites clients & customers with a truly professional clean.
Trust Dalworth Clean For Superior Commercial Tile Cleaning in Rockwall
At Dalworth Clean, we value the role clean floors and other surfaces play in your company's success or image. Our commercial tile cleaning delivers best results and total customer satisfaction for your commercial cleaning needs. We assist customers with tile and grout sealing, grout colorizing, and more in Irving, Benbrook, and cities across the Dallas/Fort Worth area. Call 817-553-2184 or contact us online to learn more and arrange a consultation.