Types of Tile Cleaned in Dallas-Fort Worth | Dalworth Clean
Durable, long-lasting tile flooring, patios, entries, showers, backsplashes, or fireplace detail, give any home or business a clean, updated appearance. Tile raises property value and withstands wear and tear, but it needs either routine or professional cleaning.
Dalworth Clean provides exceptional, reliable cleaning for every type of tile. You need any tile to look its best, and Dalworth Clean wants to deliver the best results you want. We're the proven industry leader over several decades for residential and commercial tile cleaning. We also specialize in grout cleaning and grout sealing.
Our award-winning team assists customers in Dallas, Fort Worth, Anna, Allen, Azle, and throughout Dallas-Fort Worth and North Texas. Call us at 817-553-2184 or contact us online to arrange a consultation with a Dalworth Clean representative.
Book Now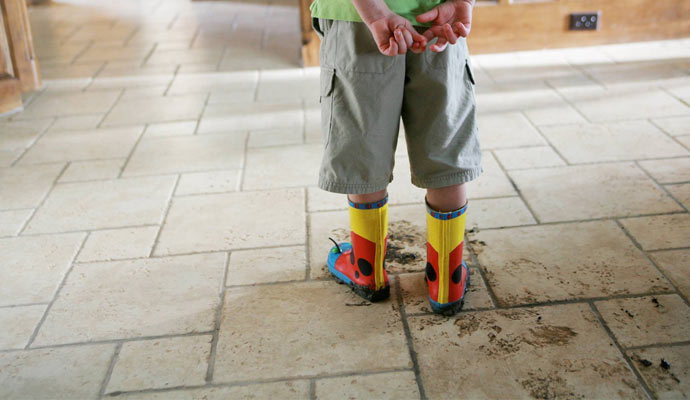 Dalworth Clean is Your Tile Expert in Plano
At Dalworth Clean, we provide superior cleaning and care for these types of tile flooring and other surfaces:
Ceramic tile: Red, white, or brown clay that has been burned in a kiln is essentially the base material for ceramic tiles. These tiles are available in a wide range of designs and colors.

Porcelain tile: A more refined type of clay ceramic tile is porcelain. Porcelain tiles are more durable than red clay ceramic tiles because they are made of a higher proportion of quartz and silicon and are fired or baked at a higher temperature.
Glass tile: Shiny glass tiles are an alluring option for shower or backsplash tiling. They have the highest stain resistance of any type of tile.

Travertine tile: Porcelain tile is in the ceramic tile category, but travertine tile is constructed from natural rock or stone.
Residential slate tile: This beautiful natural stone used for countertops and floors requires professional sealing and maintenance due to being vulnerable to scratching or other flaws.
Vinyl composition tile (VCT): This preferred commercial flooring surface resists abrasions, chemicals, and solvents.
Trust Dalworth Clean to Clean Any Type of Tile in Arlington & Grand Prairie
Dalworth Clean is an award-winning provider of cleaning for carpets, tile, concrete, wood floors, and more, going back decades. Our tile and grout cleaning also includes heavy-duty tile floor cleaning, ceramic tile cleaning, travertine tile cleaning, residential slate tile, porcelain tile cleaning, vinyl composition tile (VCT), and more. Call us today at 817-553-2184 or contact us online to book an appointment with a Dalworth Clean team member.