Travertine Tile Cleaning in Dallas-Fort Worth
Travertine tile is a natural stone tile known for its durability and resistance to corrosion, damage, and stains. It's common in outdoor spaces, landscape or patio architecture, or as traditional indoor flooring. It has a natural look but can accumulate buildup and dirt, requiring regular cleaning or maintenance.
Dalworth Clean provides exceptional, reliable cleaning for travertine tile flooring, bathroom showers, patios, entries and other surfaces. You need any tile to look its best, and Dalworth Clean wants to deliver the best results you want. We're the proven industry leader over several decades for residential and commercial travertine tile cleaning. We also specialize in grout cleaning and grout sealing.
Our award-winning team assists customers in Dallas, Fort Worth, Aubrey, Anna, Allen, Bedford, Azle, Argyle, Aledo, and throughout Dallas-Fort Worth and North Texas. Call us at 817-553-2184 or contact us online to arrange a consultation with a Dalworth Clean representative.
Book Now
Why Dalworth Clean For Travertine Tile Cleaning in Arlington, TX?
Turn to Dalworth Clean for professional, reliable travertine tile cleaning. Our superior tile care provides the following: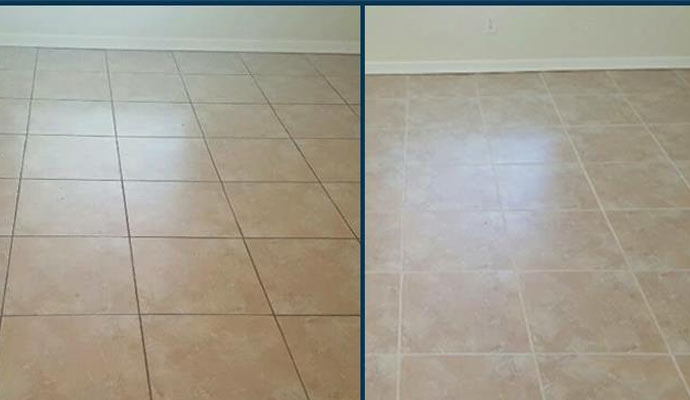 Easy installation: Travertine is simple to install and easy to cut. For difficult forms and tight places, our technicians have the equipment, expertise, and creativity. Installation is efficient relatively trouble-free.
Water or moisture resistance: Travertine keep any space or surface moisture resistance, easy to clean, and free of mildew, mold, and other moisture-related contaminants.
Affordability: Travertine tile is an affordable, easy-to-maintain natural stone option for flooring or other surfaces. It's a more cost-effective option than other stone, such as marble or granite, and can match their durability.
Trust Dalworth Clean to Clean Travertine Tile in Garland & Mesquite, TX
Dalworth Clean is an award-winning provider of cleaning for carpets, tile, concrete, wood floors, and more, going back decades. Our tile and grout cleaning also includes travertine tile, heavy-duty tile floor cleaning, porcelain tile cleaning, ceramic tile cleaning, residential slate tile cleaning, vinyl composition tile (VCT), and more. You'll always have our Dalworth Clean 100% Service Guarantee. Call us today at 817-553-2184 or contact us online to book an appointment with a Dalworth Clean team member.