Porcelain Tile Cleaning in Dallas-Fort Worth
Durable, low-maintenance porcelain tile make a great commercial or residential flooring surface, as it withstands heavy use and high traffic for years. Like any tiel, porcelain requires regular cleaning and polishing to look its best and last its longest. Your No. 1 solution is at the ready.
Dalworth Clean provides exceptional, reliable cleaning for porcelain tile flooring, bathroom showers, patios, entries and other surfaces. You need any tile to look its best, and Dalworth Clean wants to deliver the best results you want. We're the proven industry leader over several decades for residential and commercial porcelain tile cleaning. We also specialize in grout cleaning and grout sealing.
Our award-winning team assists customers in Dallas, Fort Worth, Aubrey, Anna, Allen, Bedford, Celina, Azle, Argyle, Aledo, Alvarado, and throughout Dallas-Fort Worth and North Texas. Call us at 817-553-2184 or contact us online to arrange a consultation with a Dalworth Clean representative.
Book Now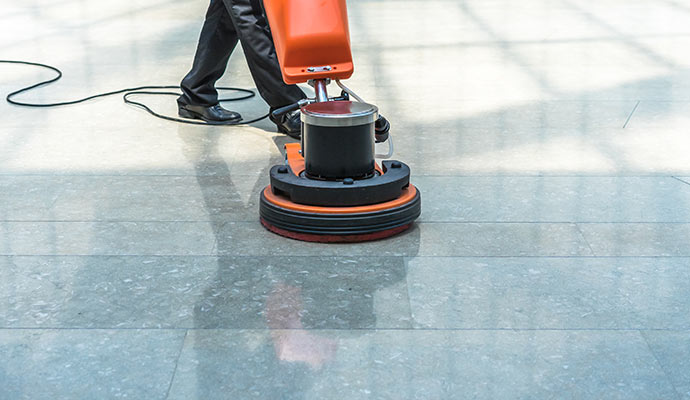 Why Dalworth Clean For Porcelain Tile Cleaning in Arlington & Bedford, TX?
Turn to Dalworth Clean for professional, reliable porcelain tile cleaning. Our superior tile care provides the following:
Bacterial resistance: Most microorganisms, including mildew and mold, don't accumulate easily on porcelain tile surfaces. Our cleaning and care ensures this.
Scratch and stain resistance: Porcelain tile is extremely resistant to cuts, scratches, dents, and stains. Cracks in non-porcelain surfaces can frequently accumulate dirt or grime.
Antiallergenic: Porcelain resists environmental allergens such as dirt, pollen, dust, and dust mites that don't adhere well to its surface.
Trust Dalworth Clean to Clean Porcelain Tile in Garland & Mesquite, TX
Dalworth Clean is an award-winning provider of cleaning for carpets, tile, concrete, wood floors, and more, going back decades. Our tile and grout cleaning also includes porcelain tile, heavy-duty tile floor cleaning, travertine tile cleaning, ceramic tile cleaning, residential slate tile cleaning, vinyl composition tile (VCT), and more. You'll always have our Dalworth Clean 100% Service Guarantee. Call us today at 817-553-2184 or contact us online to book an appointment with a Dalworth Clean team member.