Organic Carpet Cleaning in Dallas-Fort Worth Area
Natural, organic solutions, as well as environmental concerns are important issues for many consumers. For organic alternatives, greener companies, including those specializing in organic carpet cleaning, have developed technology, solutions, methods and products that give customers more of these options.
Dalworth Clean is dedicated to providing organic carpet cleaning solutions for customers concerned about harmful toxins and chemicals being present in their homes. For the most professional, effective organic carpet cleaning, Dalworth Clean is the No. 1 choice for residents in Arlington, Fort Worth, Plano, Dallas, and across our service area.
Our skilled experts and crew members are equipped with advanced equipment and methods for superior quality service at every carpet cleaning. For assistance throughout the D/FW Metroplex, call 817-553-2184 or contact us online to learn more and arrange a consultation. Ask us about our free, no-obligation estimates.
Why Is Organic Carpet Cleaning Professionally Important?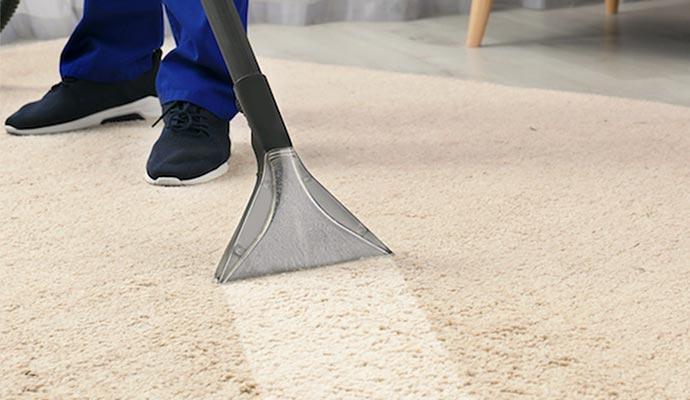 Dry soils generally account for around 80% of the total soil contained in carpets, according to industry standards. With frequent routine vacuuming, the majority of dry dirt is eliminated. The remaining 20% of the dirt in carpets is made up of oily and sticky soil. These soils attract and keep dry soils, which detracts from the look of your carpets and causes early wear and damage to your carpets as a result of friction and abrasion.
Organic or environmentally friendly cleaning solutions are disposed of more safely. Natural products lack artificial fragrances. Your carpets will smell clean and fresh without chemical scents left behind. This benefits pet owners, in particular. Scents can irritate or harm pets.
The Dalworth Clean professional, reliable organic carpet cleaning, performed with hot water extraction and non-toxic cleansers, removes imbedded carpet filth for fresh, clean carpets that look their best without artificial scents.
Book Now